Architectural Glass Mural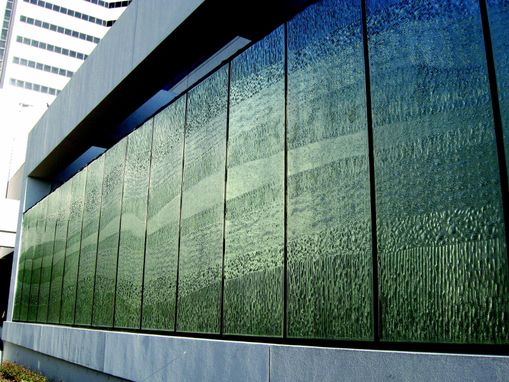 "Elements of Nature". Baylor University Hospital Center, Dallas, TX. Original cast glass mural in 4 sections with metallic chrome paints and fused dichroic elements. 12'H x 115'W. Completed January 2008.
Elements of Nature is a work of art conveying tranquility and natural beauty. These four large, purely abstract designs are based on the beauty in nature.

Dimensions: 12'H x 115'W