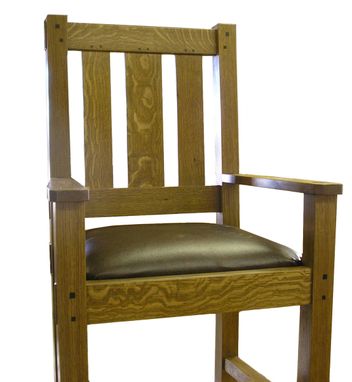 When I finally decided to run some chairs, my biggest concern was durability. I responded by building them heavy and big, with mortise and tenon joints, and the corner braces are mortised in (think timber frame). Leather seat or hard wood.

Side Chairs made to match upon request.
Dimensions: To be determined.