Armadillo On The Desert Path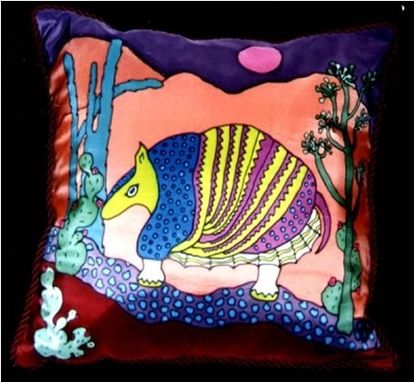 This is a unique and colorful version of an Armadillo. As the mascot of Texas, the Armadillo represents a creature that has a strong protective armor and therefore can afford to be vunerable inside!

This pillow is an original handpainted design on silk using Serti Resist technique and is backed with Silk Noil (raw silk) fabric. The edges are corded and there is a removable inner pillow.

It is an unusual art piece that does not require wall space and therefore makes an excellent gift...especially for a Texan.
Dimensions: Full sized pillows are 16-18 inches and can be ordered as a single pillow or in a set of 2 with your choice of background colors.