Armadillo With Spring Fever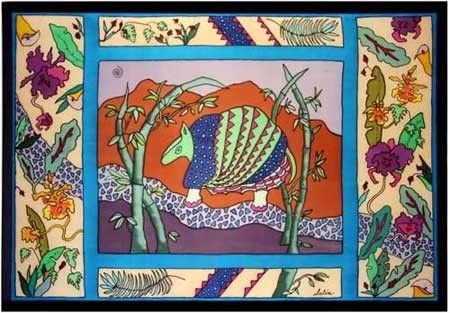 Handpainted on Silk, Original Design,Serti Resist technique, mounted with or without an outer frame.

Orchids, leaves and ferns accompany this colorful armadillo up the pebbled path. Many years ago I was inspired to paint this creature as a result of receiving a ceramic armadillo ( that looked a lot like this one) as a birthday gift from a store in New York. It was love at first sight and I have painted armadillos ever since. I have yet to travel to Texas to meet their mascot in person - but I have seen some in a zoo in the Southwest. They don't look like this one!
Dimensions: 26" x 34"