Aromatic Cedar Candle Runner - Tea Lights Included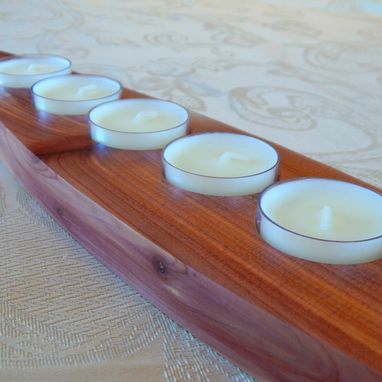 Candle made from Aromatic Cedar
18" Long, 3.5" Wide
7 Unscented tea light candles included.
For refills, the holder will fit a standard
Tea Light candle available in stores.

Hand shaped, sanded & obsessively polished.

Aromatic Cedar is a beautiful wood.
When you light the candle, it comes
alive and shimmers along with the flame.

A lot of variations in grain, color & texture.
No two look alike, in a good way.

I have put all of my years of woodworking
experience into these pieces.
I hope you enjoy them in your home as
much as I have in making them.
All of our products are handmade
by expert makers.