Arrow Joint Spalted Birch Frame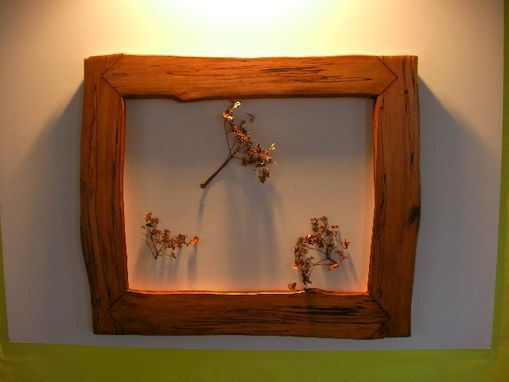 This frame is made of spalted birch with a pine backer that creates the rabbet. The finish is gel stain with multiple coats of clear gel satin to keep it frome reflecting light onto the frame's subject matter. The arrow joints are an interesting eye catcher.
Dimensions: Rabbet size, 16"x20". Overall size, 22"x261/4"x11/4" thick.