Art-Glass Panel: My Studio Door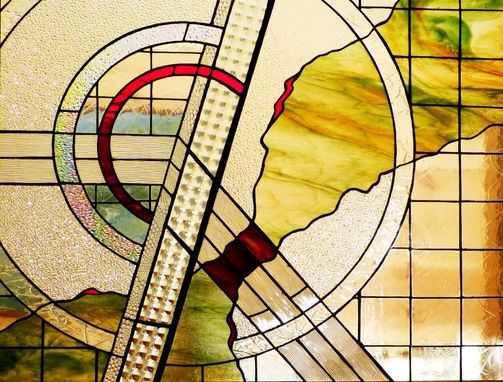 This is an abstract piece that evolved from one of my napkin doodles. It is at home in the front door of my Glass Studio. I had to custom make the door, since it had to be 42" wide to accommodate the studio work table that needed to come in.
Dimensions: Approximately 36" wide and 32" high.