Art-Glass Panorama Windows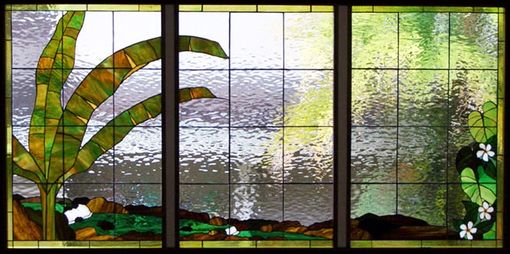 This is one section of a larger panorama I did all the way across the living room, dining room and into the kitchen in this home in Hawaii. The house backed up to the spectacular Wailuku River, and the panorama depicted the scene, including the several small waterfalls and tropical foliage.

This house was only 20' from the neighbors, so the idea here was to bring in lots of light (there were originally no windows in these walls at all) yet afford complete visual privacy. The gently obscure background glass served this purpose nicely.