Art Print 8 X 10 -"Friend Of The Devil - Dead Sheet Music Art Print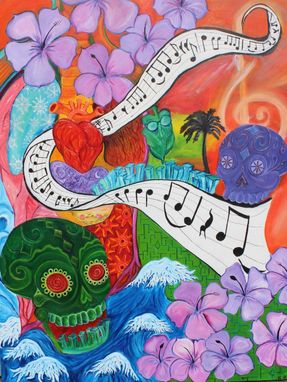 This 8 x 10 Print is from an Original Acrylic Painting on stretched canvas.
This 8 x 10 art print is printed on High quality crystal archive paper with an 1/8 in white border.

This painting brings together our biological bodies and their environment. Also pays tribute to 'Dia de Muertos' (day of the dead). The sheet music is to the song "Friend of the Devil" by the Grateful Dead.