Art Print 8x10- "Siddartha By The River"-Abstract Landscape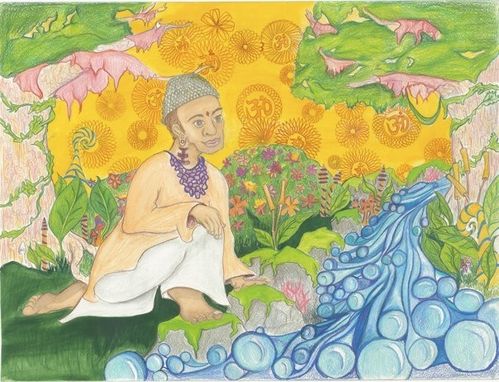 Siddartha sits in contemplation next to a flowing river while achieving a moment of zen surrounded by beautiful foliage.

This print is of an Original watercolor pencil & ink, drawing on watercolor paper.
This 8 x 10 art print is printed on High quality crystal archive paper with an 1/8 in white border.