Arts And Crafts Bedroom Set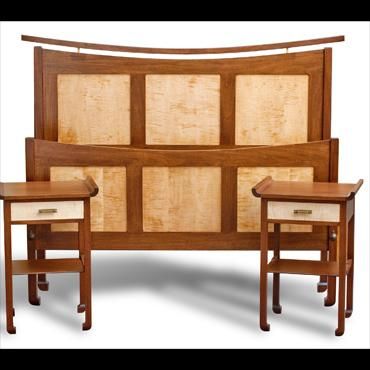 This unique bedroom set was originally crafted for a client wishing to honor their adoptive daughter's heritage. The queen-sized headboard and footboard are made of Mahogany and Tiger Maple with an Asian flare. This finely crafted piece is entirely of solid wood with hand-cut dovetails in the drawers of the two night stands.
Each piece is signed.