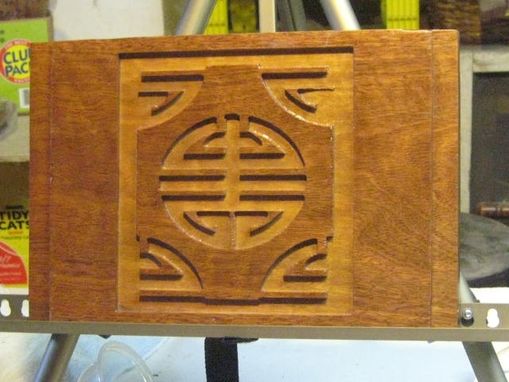 I used a CNC router to carve this Chinese symbol, using a download from the internet. It's a basic carving. I just tung oil the wood and get two colors, dark look from the wood's surface and lighter coloration from the carved areas. The wood I used here is called iron wood and is very heavy.
Made in Cross Junction, VA
All of our products are handmade
by expert makers.