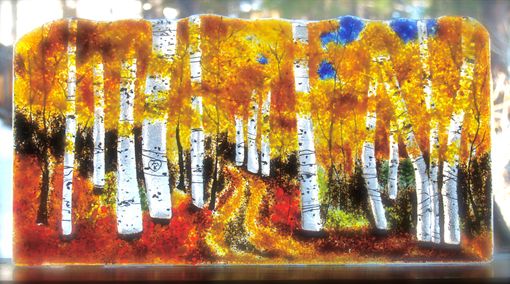 Fused glass and stained glass trees have been my speciality for many years...I LOVE trees, forests and flowers. My pieces can be created from a photo of the client's or simple suggestions for color, season, etc.
Dimensions: Fused glass dimensions any size up to 18" x 18". This piece (not completely shown) is 8" high x 13" wide and can be
fused into an "S" curve that is free-standing.