Atlantis Shepard's Journal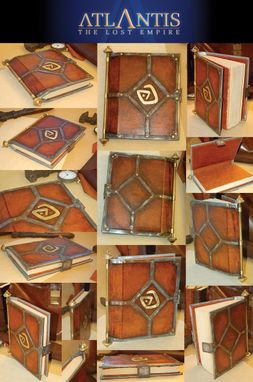 This is a commission of a journal from the Disney movie, Atlantis-The Lost Empire.
This one took some time to make because there was not much to go off of. A lot of research went into this one to get it to come out as accurate and durable as possible.

It contains over 300 pages of natural parchment and is bound in Italian leather. It is framed in metal and embellished with a gold centerpiece emblem.
The spine is supported by a finial rod that the purchaser had machined to match the original from the movie.
The journal is finished off with a workable clasp, aged and buffed out to a low sheen.