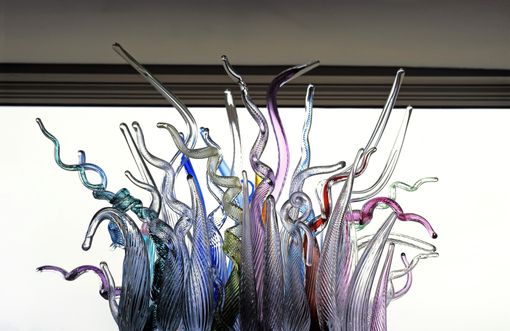 This piece is designed for a placement up high so one doesn't
see the base. Preferably in front of a window or backlit if it is done in transparent colorsThis is a collection of blown glass tentacles,available in a wide range of colors. Commissions of all sizes.
Dimensions: this piece ,base 30"x1"x12", top 45"x22"x24"