Authentically Hand Forged Aluminum Exterior Gates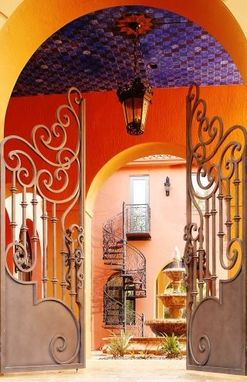 Custom authentically hand forged aluminum exterior gates that swing outward or inwards via electric motors. Each scrollwork is hand forged piece by piece with the hammer and chisel by our ornamental ironwork artisans.

The spiral stairs in the background has a matching design as the entry gates and was finished in dark bronze.
Dimensions: 14 feet wide x 16 feet in height arched