Autism Awareness Bracelet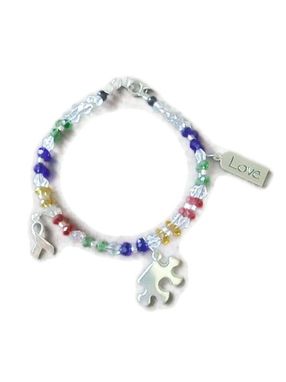 Double strand bracelet made with glass beads and silver plated charms. Puzzle piece charm is a widely known symbol for autism, as are primary colors, particularly blue.
This can be varied with different charms, colors, and clasp options. Other awareness causes can also be created with choice of charms, colors, and affliction.

Dimensions: Please specify length needed
(A good guide to judge length needed:
wrist measurement + 1 inch = bracelet size)
This is approximate.