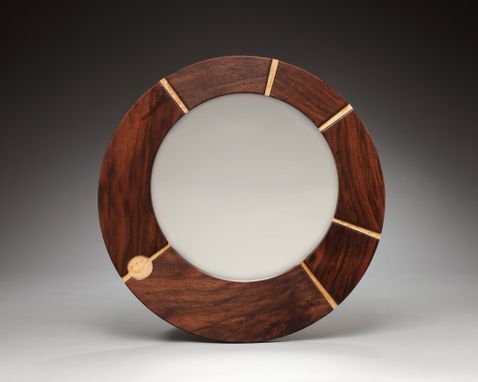 Compelling imagination infused into this Walnut and Maple wall mirror.

Signature two-tone wall mirror with a medley of Claro Walnut sections, each with a 1/8" round-over. Each Walnut section is divided by a segment of Bird's-Eye Maple. One lower left Maple section is adorned with stem and a circle. The fifteen inch glass mirror is purposefully offset in the signature two-tone wood frame.

Finished with eco-friendly, non-toxic finish that repels water.

Dimensions: 23"(D) including surround
Glass-15"(D), set in 7/16th" from the surround face