Baby Snow Leopard Original 16x20 Oil Painting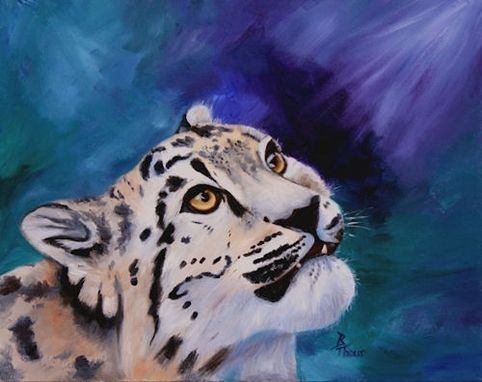 This is an original 16x20" oil painting on stretched canvas. Canvas is stapled on the back, the sides are painted as a continuation of the painting, so no frame needed. The background was done in phthalo green, ultramarine blue, and dioxide purple. The purple does not seem to show up in the photo.
Reference photo by Daniela Pintimalli.
Copyright 2010. All rights reserved.