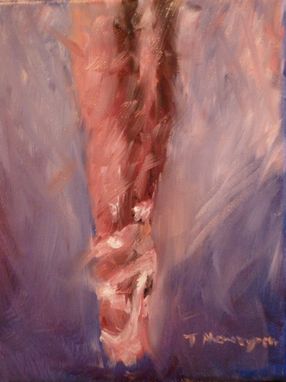 Elegance, started out as a painting demo showing different ways to use brushstrokes. The photo was provided by the student as the one to use in the demo. Once the demo was done, the piece was about 75% completed.

I wanted to keep going with it, loving the soft colors of the piece. I wasn't sure how the background should be at this point. Therefore, I pulled a few color the I felt gave the overall piece more emotion.

I kept everything light, soft, and loose. I let the brush do the painting more than my head. Seeing more in the terms of mass color vs what the piece was of.

Once I took a break, I felt the ballet slippers were done.
Dimensions: Width- 8"
Height- 10"
Depth- .75"