Bank Of America Mural (Las Vegas)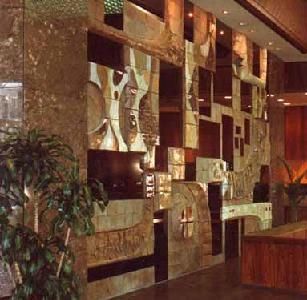 I was comissioned by the architect to make an abstact mural 25ft hi and 15ft wd for the lobby of the B of A bldg in Las Vegas .the mural was completed in my studio and transported to Vegas and installed in the lobbyDescription ?

Tell us more! The details of your project and the story behind it help sell your product and help your search ranking.
Dimensions: D25 x 15 '