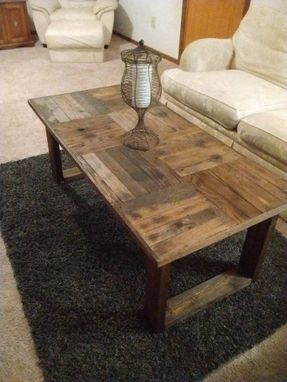 Hello this is one of our barnwood coffee tables. It is a very beautiful piece at a great price.

The dimensions are 2x4ft top and 20in tall

This ships disassembled to keep shipping down. We give very detailed instructions and photos for assembly.

We also can take custom orders as well just let us know.