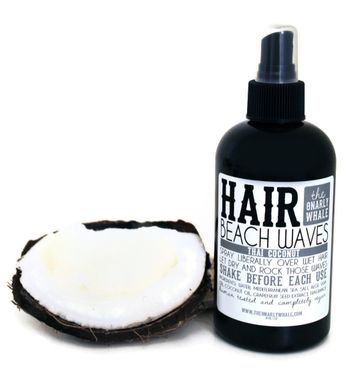 Looking to get that gorgeous wavy hair without setting foot into the ocean? Check out the Beach Waves. It's the perfect mix of sea salt, coconut oil, and aloe vera gel to give you that beach bunny look all day long.

Our beach waves products include water, mediterranean sea salt, aloe vera gel, coconut oil, grapefruit seed extract, and fragrance.

All products are human tested and completely vegan. We also do not use any harsh preservatives. We use Vitamin E Mixed Tocopherol (a natural antioxidant that protects food and cosmetic products from oxidation) and Grapefruit Seed Extract as preservatives instead. This means that our products may not last as long as store-bought products that use the preservatives, but are much easier on your lips, skin and face.

Comes in 2oz, 4oz, 8oz, and 16oz.