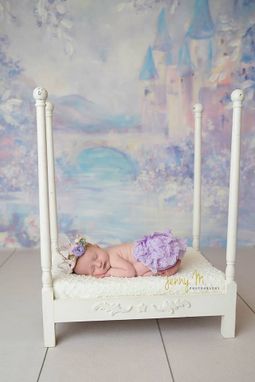 Spoil your little fur baby with this beautiful 4 post princess bed. Will fit a dog the size of a mini schnauzer or pug. Inside base is approx 14" x 19"

Feature photograph was taken by Jenny M Photography in Ava, Illinois

All photos are used with permission. All images are copyright protected and may not be saved, edited, or used in any manner without express permission from original photographer.