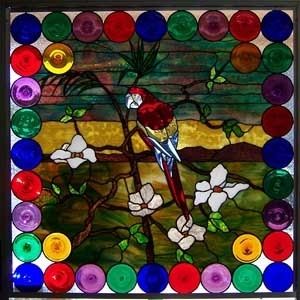 This 36 1/2" x 36 1/2" Stained Glass window is made in Copper Foil Technique, with a border of Blown Glass Rondels in many colors.
The Colored Bevels are not available any more, so this bird is just in the trees and flowers to visit someone like You!
Framed in Zinc to last a long time and ready to go with a nice Sky and Ground in some great glass.