Beautiful Blue Bird, Ready To Ship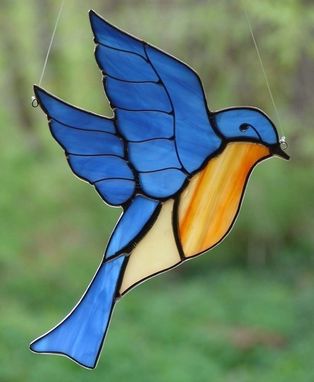 This is a beautiful blue bird that has details enhanced by small wire. With solder lines chemically altered to be black, which makes the colors in this item stand out and show there striking colors of medium blue and beige and a touch of milky white..

Size is about 9-10" with a 3,4" wing span.