Bedroom - Built-In Furniture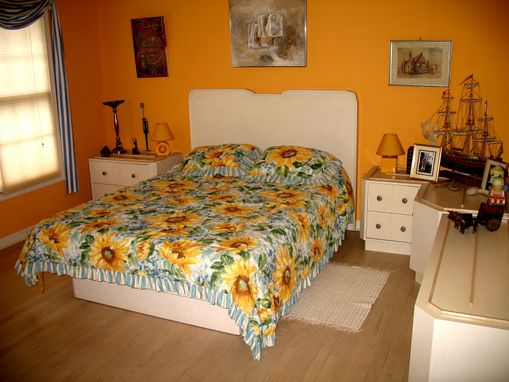 Bedroom - Built-in furniture:
The requirement for this design was to maximize a guest suite that could accommodate guests for short or extended stays. This grouping, though not shown, has a matching dual sink wall-hung cabinet, complete with tri-view mirror, in the adjoining guest bath. Furniture is completed in off-white with a deep clear leatherette hand-buffed finish. It is not unusual for our customers to order intricate installations that cover all four walls of the room to maximize space and storage.