Beetlekillpine Adirondack Chair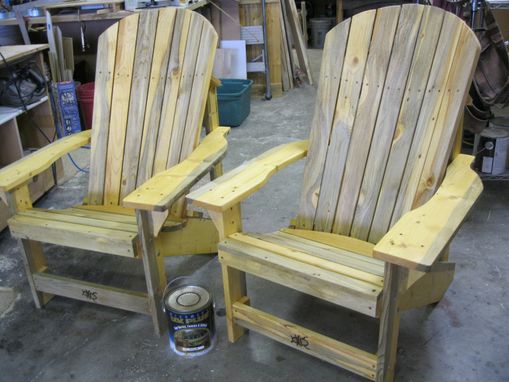 Beetlekill Pine Adirondack chair , crafted from pine I cut and mill on site in the Bridger mountains of Montana
No 2 chairs are alike accept for the comfort enjoyed while relaxing in one of these sturdy , timeless chairs. Made from approx. 7/8" thick material, treated with exterior oil stain and shipped in 8 pieces, assembled in minutes.
Dimensions: 30" x 43" x 17"