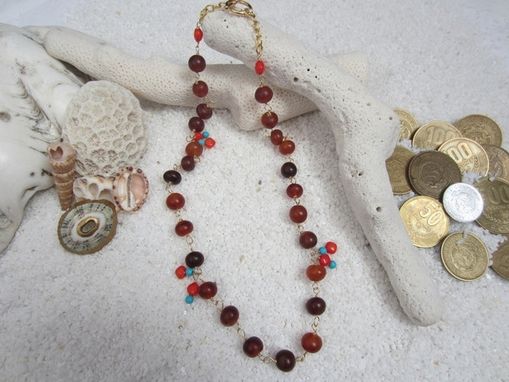 Bello Arbol (beautiful tree), inspired by the trees of the Costa Rican rain forests. The warmth and texture of the bark, dots of color from flowering plants that adorn their trunks and branches, the celestial blue sky you see through their leaves. Trees are works of art and beauty, to gaze upon them is to see mother natures true splendor.

Golden amber horn, gold plated wire, accents of turquoise & coral made to move like flowers on branches dancing in the wind. 24 karat gold plated toggle clasp and extender chain with rich detailing.

Necklace length is 20"
This is a limited edition piece

This is a hand made piece using all natural precious stones and metals each piece will vary slightly for this reason.