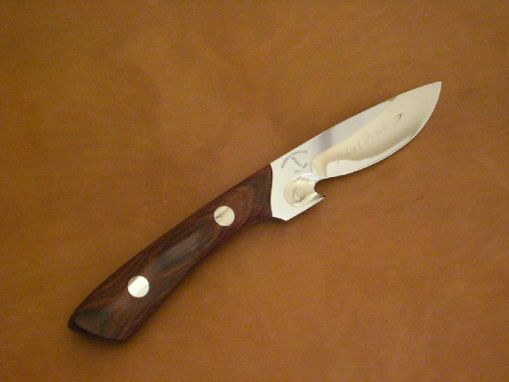 When skinning an animal, I encountered the same problem due to the fact that there is no cutting edge up
against the guard of a knife. This knife solves the problem! Watch the videos and judge for yourself!

The knife has a laminated rose wood handle with stainless steel bolts. The overall length is 7 1/8" and has a mirror finish.