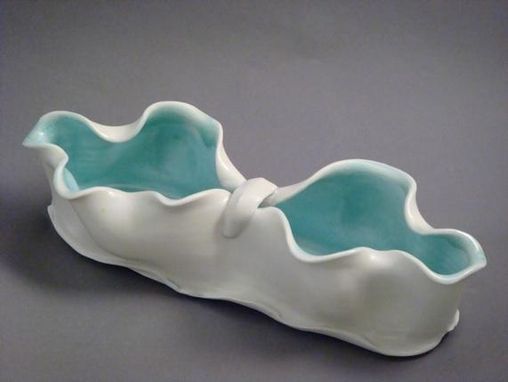 Hand thrown and altered of porcelain. This vase is low so the flower arrangement can spill over, with the nooks and crannies of the rim serving a nestling spots for stems. It is available in a variety of size, and in all white, all turquoise, or a combination of both.

After use, it can go right in the dishwasher!
Dimensions: 6" x4" x4" to 12" x 5" x5"