Betsey Johnson Inspired Custom 3d Bling Cellphone Case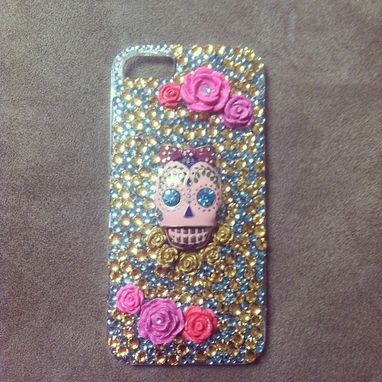 Custom 3D bling cellphone case for all models. Pearls, Rhinestones, resin pieces. Add as much or as little as you'd like to the case. If you can dream it i can make it.

When i was looking for a cellphone case i wanted one that stood out and reflected my personality but after searching I found the same old boring cases so I decided to make my own. After doing so my friends were in love and they all wanted their own cases. After I had made them people started offering me money to do a case for them or their friend or their family members and before I knew it I was in Business. I love being challenged and given new ideas for cases. I'm thrilled when my customers are happy with their new piece of bling they get to show off.