Stained Glass And Beveled Glass Window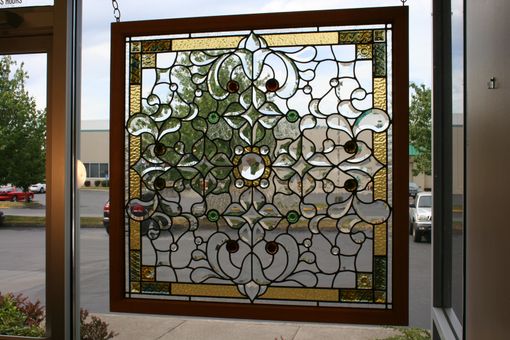 This beveled window was made in my studio and features beautiful bevels, German crackle and antique glass, and special old jewels rarely seen. A custom cut crystal is in the center. The piece is framed in cherry wood which is lighter than it appears in the photo. The piece measures 38 1/2" x 38 1/2" from outside of frame.
Dimensions: 38 1/2" x 38 1/2" outside of frame to outside of frame.