Bi-Fold Redwood Louvered Door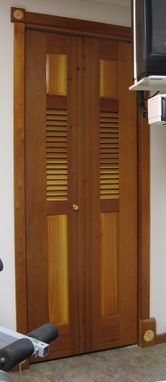 This is the type of door you would have to have custom made.
The species of wood and the bi-fold style and the louvres make this a rare door.
I build interior and exterior doors. You can have doors made of a specific species of wood, or unique design, or you want to match existing doors call me I can do it.