Big Rnd Iris Platter ~ 13" Diameter ~ $44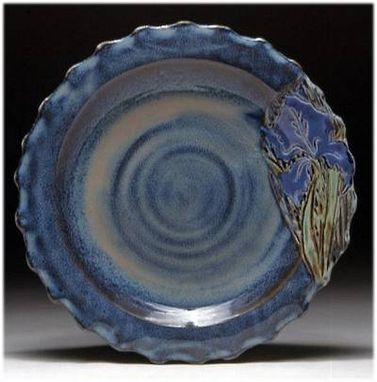 I've always loved the Iris flower and have photographed them for many years, blowing in the wind and just standing at rest. I've tried to bring the look if Irises in different positions and this platter is an example of that effort.

.A slab of clay is pressed into a mold, made by me and shaped on the wheel. The edge is pulled by hand, giving the platter an irregular scalloped edge. The Iris design is hand-carved, making each platter a little different from the next After being fired once, The Iris is hand painted and the platter is glazed with 2 different glazes, which provides a mottled effect. It is then fired to a high temperature that gives the platter a durable surface for many years use

.
Dimensions: 13" w x 13" l x 2.5 h