Bill Blass In Store Marketing Promotion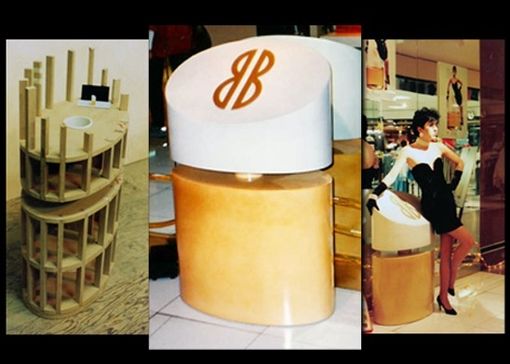 One of a kind fixture created for Macy's in store promotion for a new Bill Blass Perfume. The art director approached me with a photo and concept to create this life size prototype from a very small perfume bottle that required me to scale it up 1500% to achieve the actual dimensions necessary. Spent many hours scaling and drawing patterns with an old school opaque projector,photograph and paper on the wall...
The construction of this unit had plenty of it's own complications as well. The last challenge was creating a lacquer finish to resemble the liquid perfume in the bottle... turned out great with compliments.
Fun project...Blass was happy!