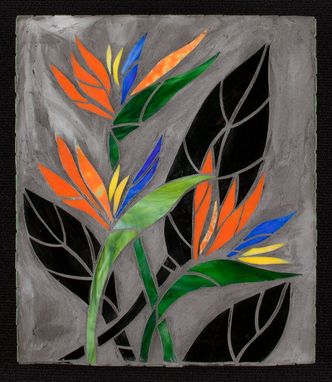 Having lived in the tropics for many years, Bird of Paradise is one of my favorite flowers. This mosaic combines lively color and a variety of textures.

Grout is used as both mosaic medium and a negative space texture that adds to the sensation of depth in this piece.

My contemporary glass mosaics are made for wall hanging or installations. Edges are trimmed with glass tile but may be framed.

Each piece is crafted on a dense foam core and fiberglass base making it surprisingly lightweight.

Dimensions: 22X18" or custom