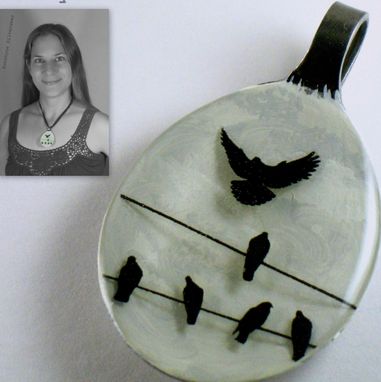 This unique piece is truly on of a kind. It features a silhouette of birds on telephone wires.

Layering in this piece gives a three dimensional effect. The birds cast a shadow over the hand painted gray sky. The generous coat of resin that fills the bowl of the spoon gives a lustrous look that also protects.

A complimentary 18 inch black cotton and ribbon necklace comes with this piece, free of charge.