Black Alligator Iphone 5 Cases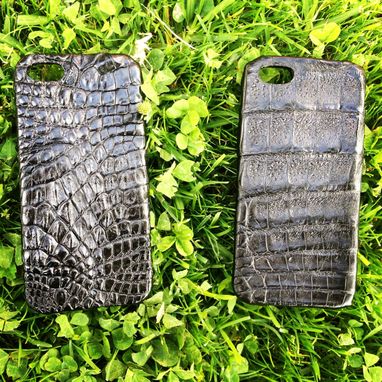 Beautiful Handmade Hard Iphone case with the finest Alligator skin leather. The case is recover everywhere with Alligator skin on the back as well as the sides and featured a premium velvet material inside the case in order to allow your phone to be smoothly grip without damaging it. This case is hand stitched together, then sealed to prevent them tearing at the seams.

We do One Of a Kind pieces to make your everyday life more fresh and unique.

All Of our Items are Prime and Artisanal Products made by experience leather craftsmen in USA.