Black Brocade Couture Piece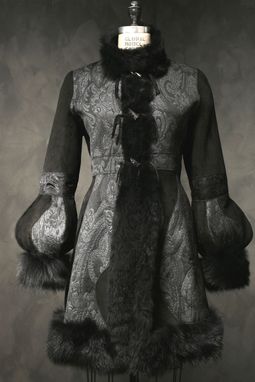 Black sheared european merino lambskin for the body and non sheared european toscane lambskin for the collar, cuffs and bottom. Brocade has been worked into the coat as an embellishment.
This coat is in an almost empire waist style with 3 dimensional embellished sleeves. It is kneelength, or just abvoe the knee.
Dimensions: All Couture pieces are made to measure in consultation with the client