Black Diamond Necklace With Argentium Silver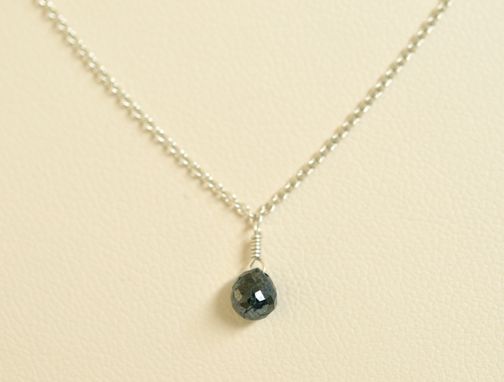 This understatedly elegant necklace features a singular black Diamond teardrop. It is simple and delicate and pairs well with a sweet tempered nature.

A .75 carat black Diamond teardrop hangs from a fine chain of Argentium sterling silver. (Argenitum silver is a type of sterling silver which is highly tarnish resistant). Necklace is finished with black diamond beads and an Argentium lobster clasp.

Necklace is available from 16 to 20 inches. Also available in 14k gold fill.