Black Leather Underbust Corset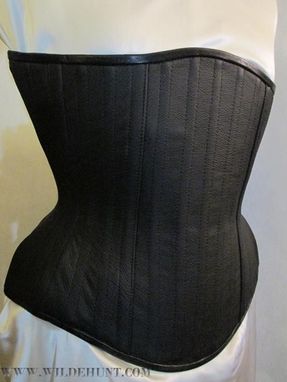 A simple underbust corset in black Italian leather.

As always, our corsets feature genuine steel boning, two part grommets, and a cotton lining. The pattern is custom-drafted to the wearer's measurements and fitted through a sewn mockup process. Our clients generally experience a waist reduction of 4-6 inches or greater when wearing our custom corsets.