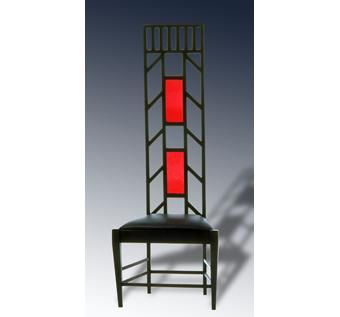 Upright dining chairs, available in multiple sets or singly. Fashioned of maple, analine-dyed leather and glass, any of which may be modified in color at customer's request.

Now picture this: A set of these, holding station around a long dining table, the windows of glass illuminated with their punches of color...

...really, it just smokes.
Dimensions: 23"W x 62"T x 19"D (Subject to modification per customer's request.)