Black Widow Spider Billiard Table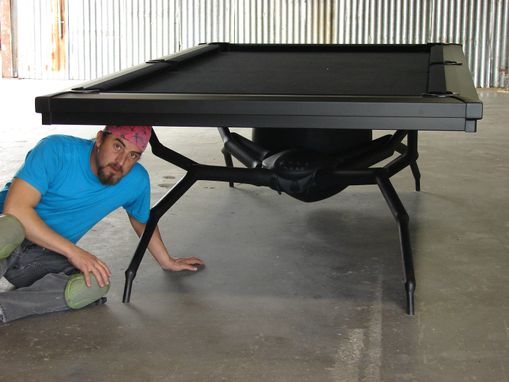 Custom made steel and aluminum black widow spider billiard table.
Designed and built by Phillip Squires in Texas. Regulation 8 foot three piece 1 inch thick slate. Patented one piece aluminum billiard rail system. State of the art designs and fabrication like no other. There is nothing Phillip Squires will not try to build next. If he can dream it up he can surely build it.
Dimensions: Regulation 8 foot billiard table.