Blanket Made Of Repurposed Cashmere Sweaters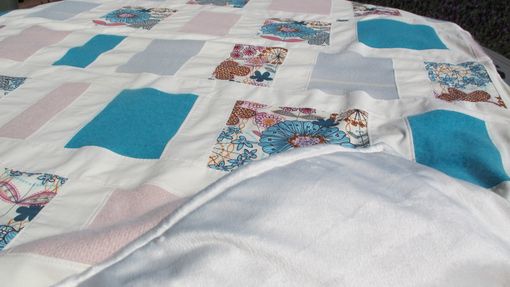 This is a funny story. A customer of mine arrives at my studio with a plastic bag saying:

Nidia I need help!
I want it to make a throw blanket with this old cashmere sweaters but I think I messed up!
I was about to throw everything in the trash when I thought if anyone can save this, is you!

In the bag were 3 cashmere sweaters cut down in pieces and sewn to each other making the oddest shape with holes everywhere.
My first reaction was OMG, what am I going to do with it? and I accepted the challenge!

The result was a beautiful thick blanket. The customer couldn't be happier, at least I believed so as she screamed out loud when she saw the end result!

The blanket is made out of old cashmere sweaters, paired with a 100% cotton invory and a matching fun print. The back is in the softest minky fabric with an extra layer or natural cotton in between for extra warmth.