About Amber Price
Amber Wilhelmina Design & Interiors is a small, full service design firm located in East Greenwich Rhode Island specializing in commercial, residential, health care and innovative workplace environments. Having spent eight years in North Carolina – home to numerous manufacturers and the famous International Home Furnishings Market – Amber brings a vast knowledge of lines, trends and a true grasp on what's available in the design industry. Clients will benefit from an honest, options driven approach to design that ensures the outcome of their space reflects their needs in function and aesthetic. For her commercial clients, Amber often helps polish their image by pull branding through to their visual presentation in a way that leaves a lasting impression on their guests and patients. Amber Wilhelmina Design & Interiors currently serves clients in RI, CT, MA, NC and the surrounding areas.
Amber's Picks from Current Artisans on CustomMade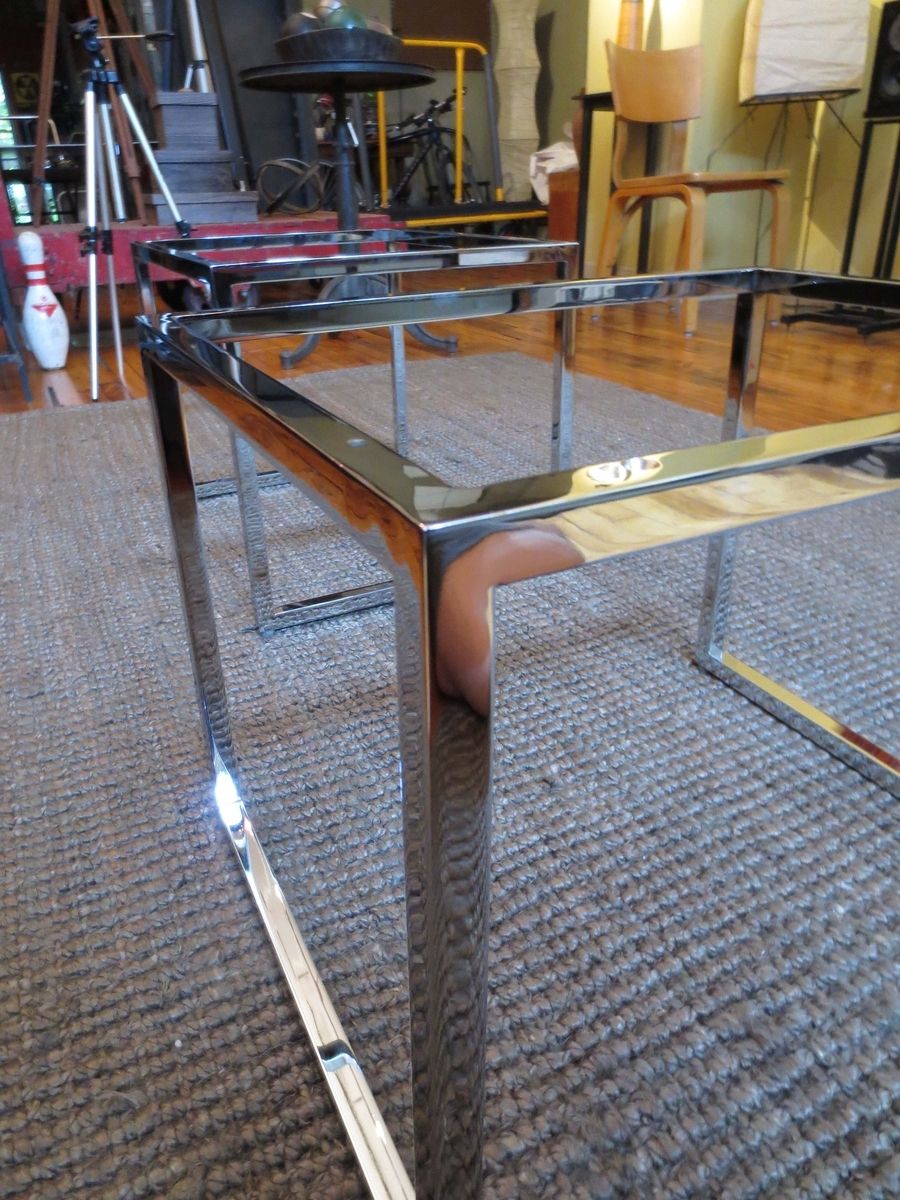 1. Modern Chrome Stool Bases Made by Andrew Stansell of Andrew Stansell Design, Chicago, IL
These chrome stool bases offer a kick start to a custom project and are a great example of how custom can be affordable. I tend to sway clients towards a neutral palette on big purchases while allowing color and style to shine through in accents that can be changed out. Stools are the perfect place to apply a bold fabric because your only having to commit to a small dose and requiring only a yard of fabric, these are super easy to reupholster.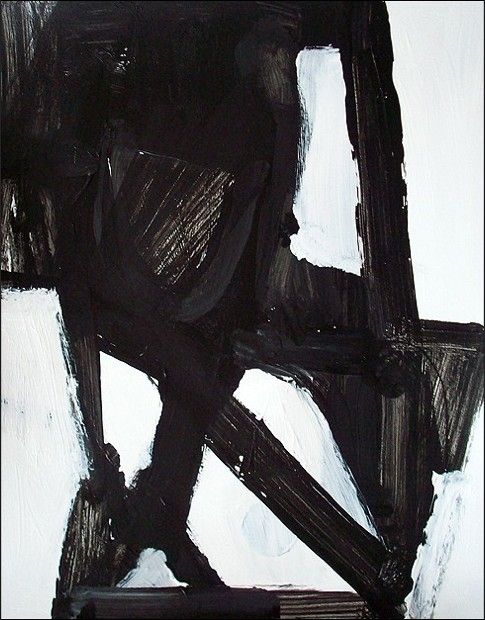 2. Modern Black and White Painting Made by Brian Elston of Elston Art + Design, Chicago, IL
Large, over scale artwork will always have a place in my home. In selecting art, It's so important to find something that speaks to you and that you truly love. You see less that five percent of what's available to you in local retail stores and after that hundreds are buying the very same piece. Artwork is one of those things a designer can really help you with to ensure uniqueness, customization and selecting a subject that will shine in your home for years to come.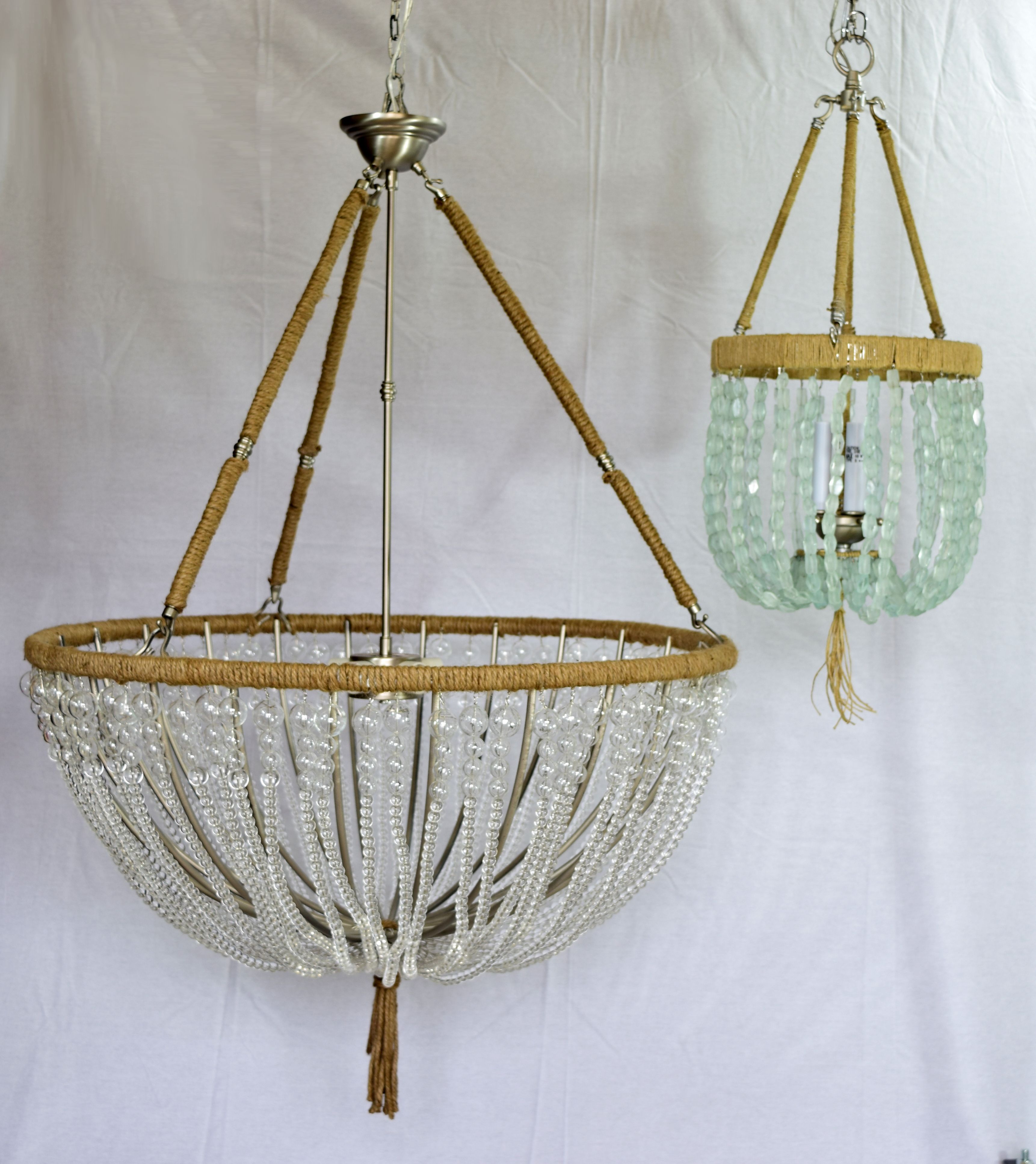 3. Renee – Open Clear Handmade Blown Glass Beaded Chandelier Made by DeLorean Johnson of Au Courant Interiors, Simpsonville, SC
Lighting is that element that will always change the feeling and effect of a room. I love the small version of this glass beaded chandelier for a small powder room or nursery. Its just so sweet and dainty, it will surely become a fan favorite in your home.
4. Arko Bar Cart Made by Jeffrey Barninger of Union Shop Studio, Charlotte, NC
This cart is the perfect addition to any dining room, office, living room, kitchen or even bedroom… I could go on. I like that this cart is different from the metal and glass ones we see so often. Bar carts are a great corner accessory that can be styled with books, set up for tea, rolled onto the patio in the summer, or simply just a pretty spot to display adult beverages.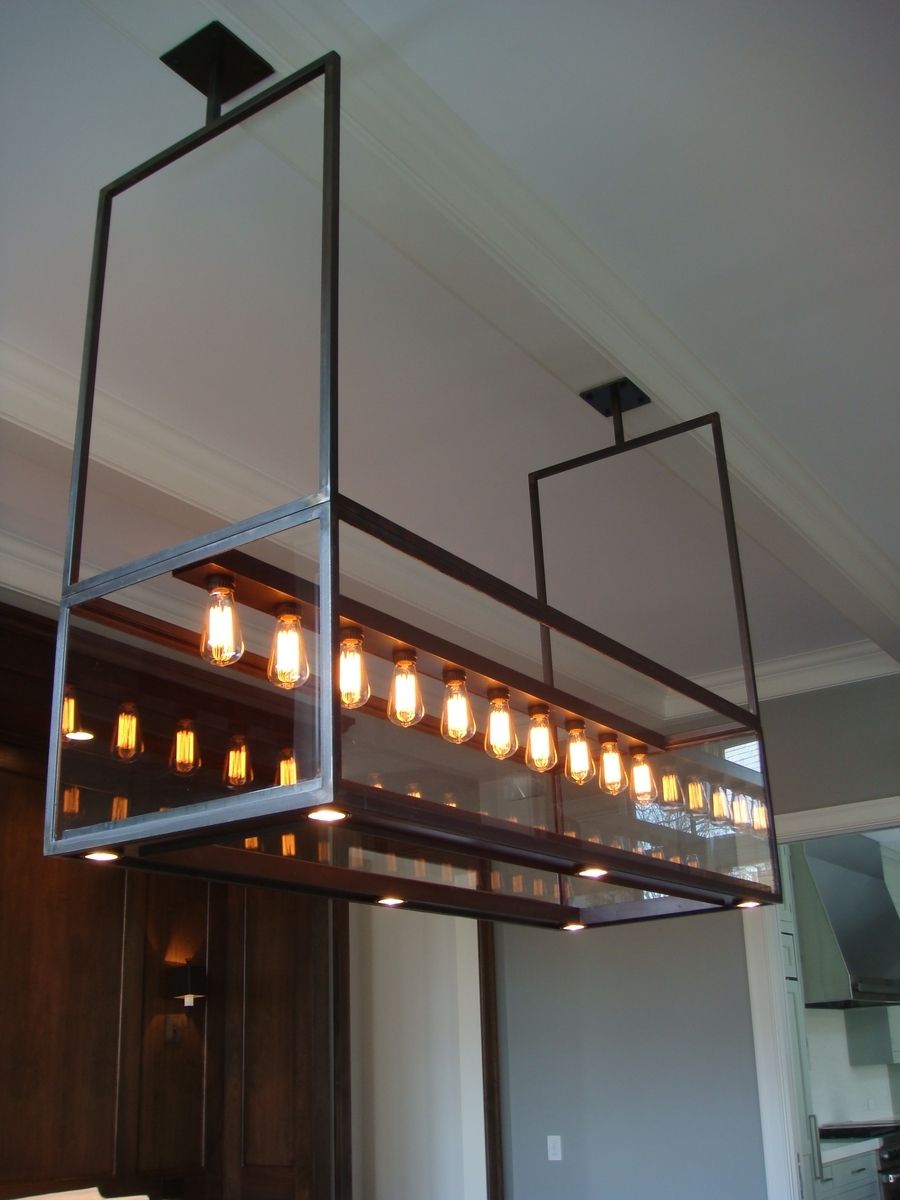 5. Lighting – Modern Custom Steel & Glass Chandelier Made by Andrew Stansell of Andrew Stansell Design, Chicago, IL
The structure of the is piece is so powerful. We often see this boxed in glass island pendant in a sleeker form, but this artist has taken that design and given it a very strong, commanding presence by focusing on the suspension and connection to the ceiling. There are pieces that you come across and think "I could design and entire space around that." – This piece is one of them. I would make this item the focal piece over a dramatic bar in a restaurant or a centralizing piece over a his & hers walk in closet island.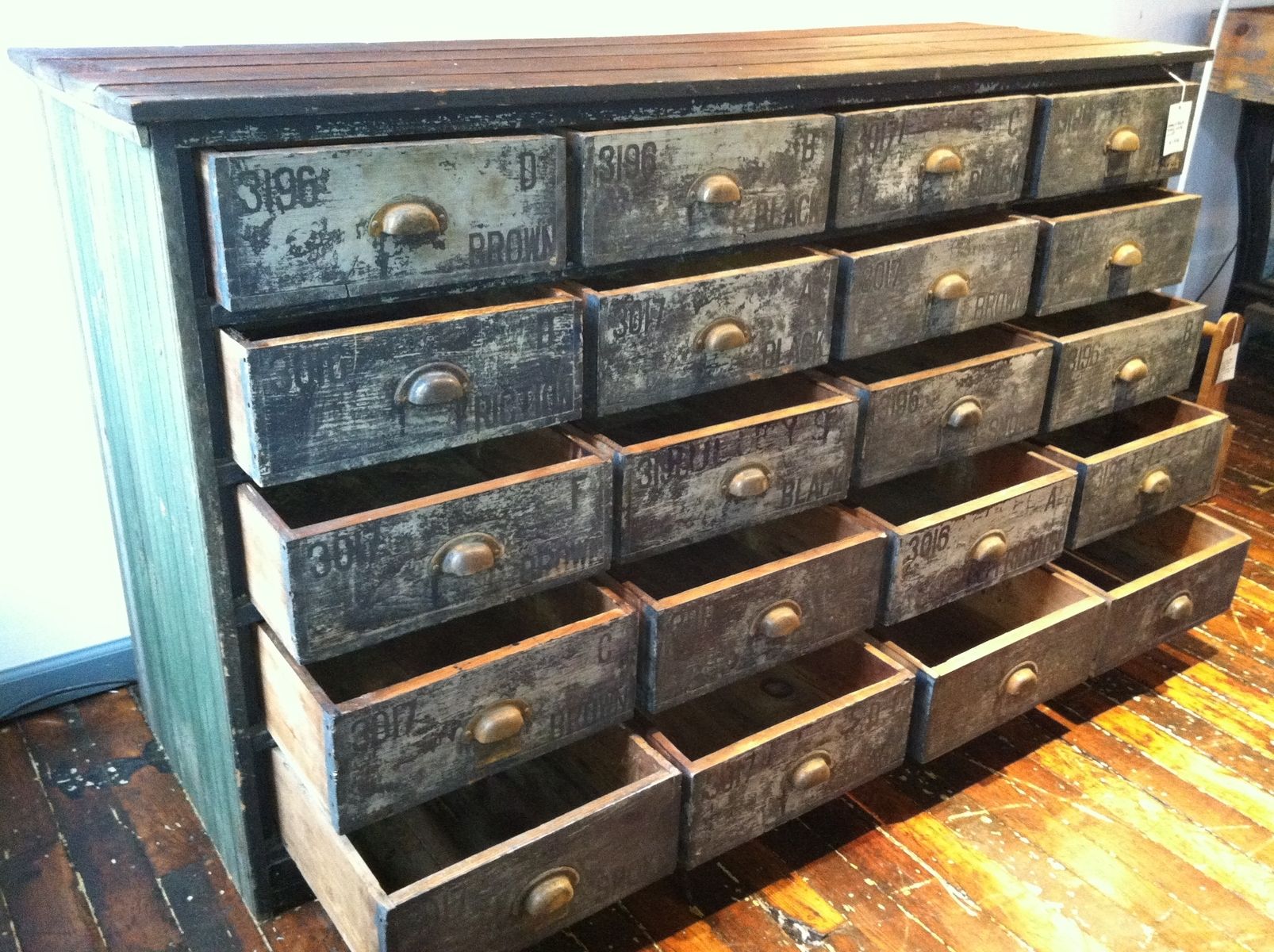 5. Buffet, Sideboard Made by Steven Garceau of Reworx Collective, Atlanta, GA
Today it's so easy just walk into your local furniture store, pick out a few generic pieces they're offering on sale and be done with it. But in order to create a layered, lived in look, you have to mix the old with the new. No matter what your style, try to incorporate 1-2 pieces that have a story. Find something that you can re purpose, recover, chop down and make it your own. If your not sure you can do it, contact a local artisan or designer to help you in the process.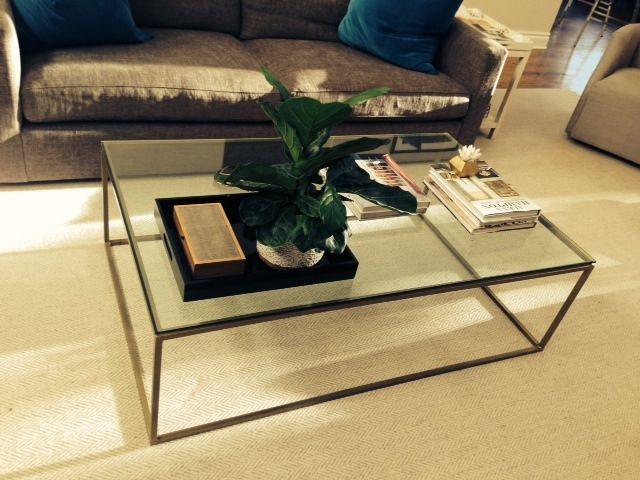 5. Cube Coffee Table Frame Made by Will and Mike of Five Fork Studio, Chapel Hill, NC
I may be partial, but these guys from North Carolina know their furniture! Here is another great example of how custom can be made easy. This frame is timeless in style and extremely versatile. Once you have the frame, work with a local carpenter to complete the look. Try concrete or painted wood for a modern look or keep it classic with glass.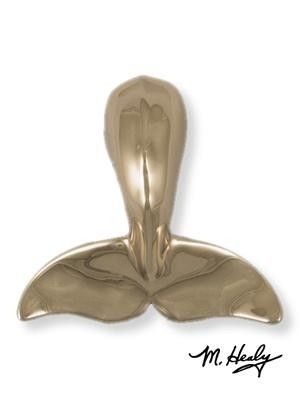 5. Humpback Whale Tail Door Knocker Nickel Silver Made by Kristen Healy of Michael Healy Designs, Manville, RI
I just love the fun that's implied in this whale tail door knocker. What better way to show off your family's personality and add some curb appeal then at your doorstep. Front doors are a great place for a splash of color against what typically is a very reserved exterior. Try painting your door a deep blue, bright orange or fresh yellow. Don't be afraid to go bold, if you don't like it, try a different color next week!
Find Amber Wilhelmina Design & Interiors on the Web