About Andrea and Allison
Andrea Canty and Allison Tilly Carswell started Red Door DesignWorks in 2007 when they combined their experience with design, color theory and human behavior, with their shared love of interior styling. Together, they work with individuals and corporations in the Boston area to define practical, creative living and working environments. One of their guiding principles is bringing great design to all, and they welcome assignments ranging from one-hour consults to ongoing full-service projects. Services include room redesign and styling, art placement and hanging, interior decorating, and interior and exterior color consultation. They also team with local realtors to stage homes prior to going on the market.
Andrea and Allison's Picks from Current Artisans on CustomMade
"With Valentine's Day in mind, we envisioned a living space with a little something special. Red is used selectively, for impact, while neutral white, grey, black and wood tones set a sophisticated, quiet backdrop. We always take advantage of opportunities to play with patterns, textures and silhouettes. This adds interest, even when staying within a tight color range."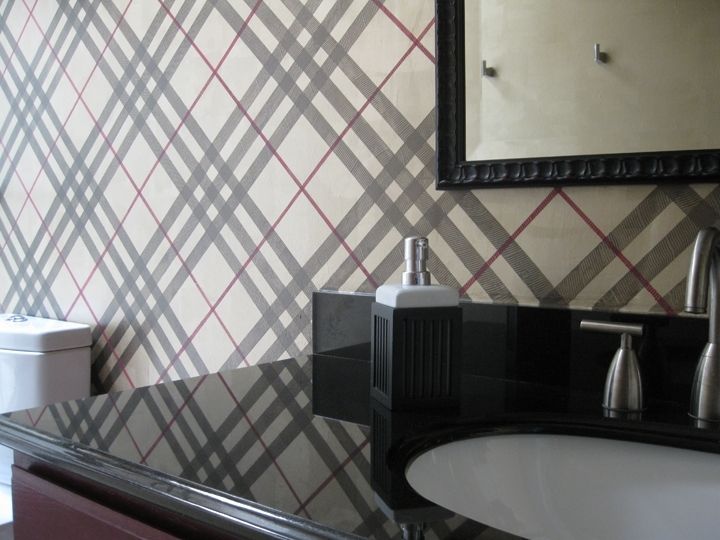 1. Metallic Plaid Wallpaper Made by William Ulrich of Azure Cricket, San Francisco, CA
This wallpaper has just the right amount of shine and pattern, bringing in plaid–which we particularly love at the moment. You could use this paper in the dining room, or on a wall surrounding the living room fireplace. Equally as striking would be papering your entry way with this pattern. What a great way to announce to friends and family that they are entering a special place.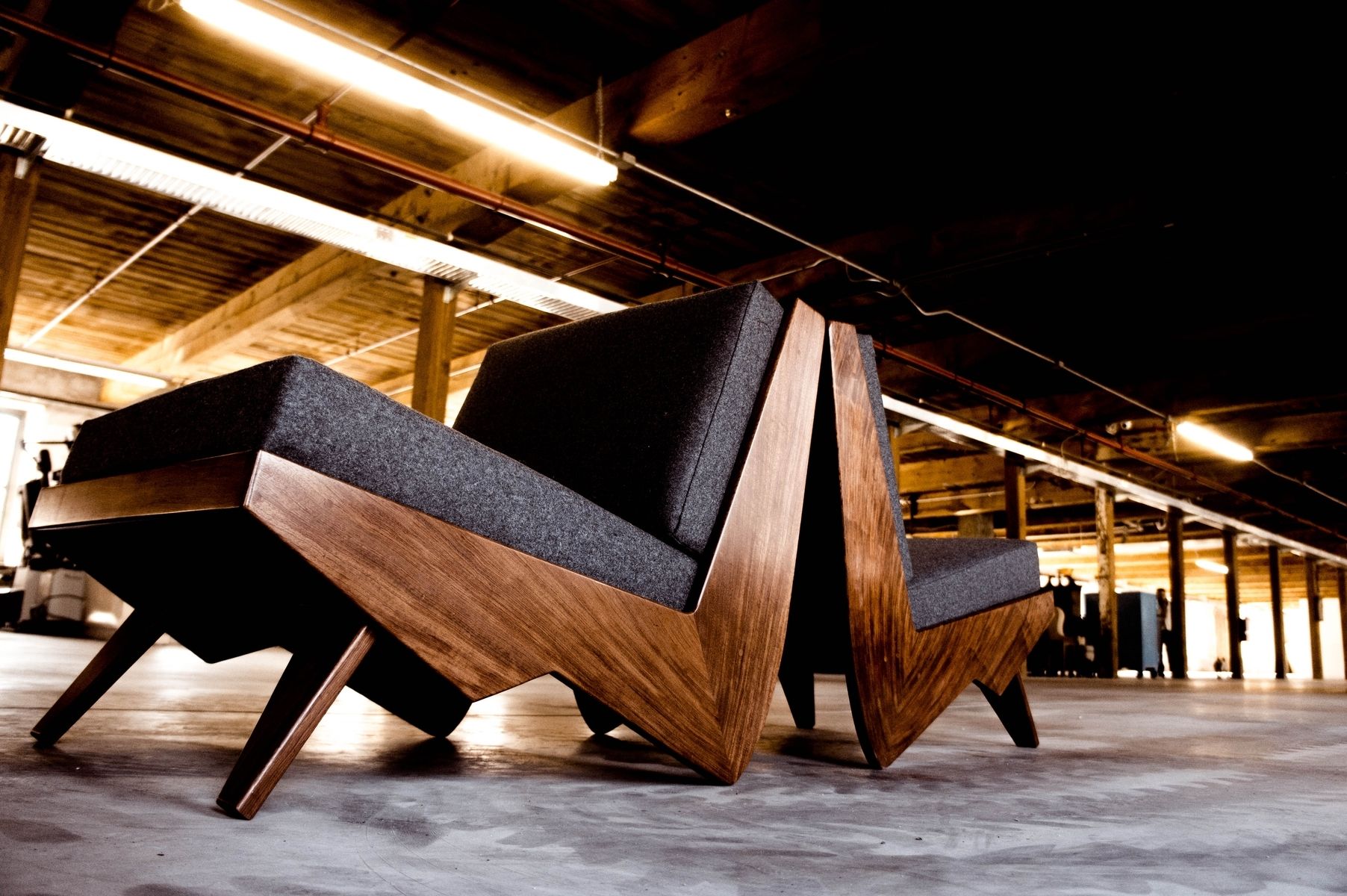 2. Bubinga Lounge Chairs Made by Brian and Andrew VanVreede of Bucks County Craftmasters, Newtown , PA
These chairs. My oh my, are they gorgeous. These are reproduced after the design of Richard Neutra, modernist American architect who was guided by art, landscape and comfort–design ideals we can heartily embrace.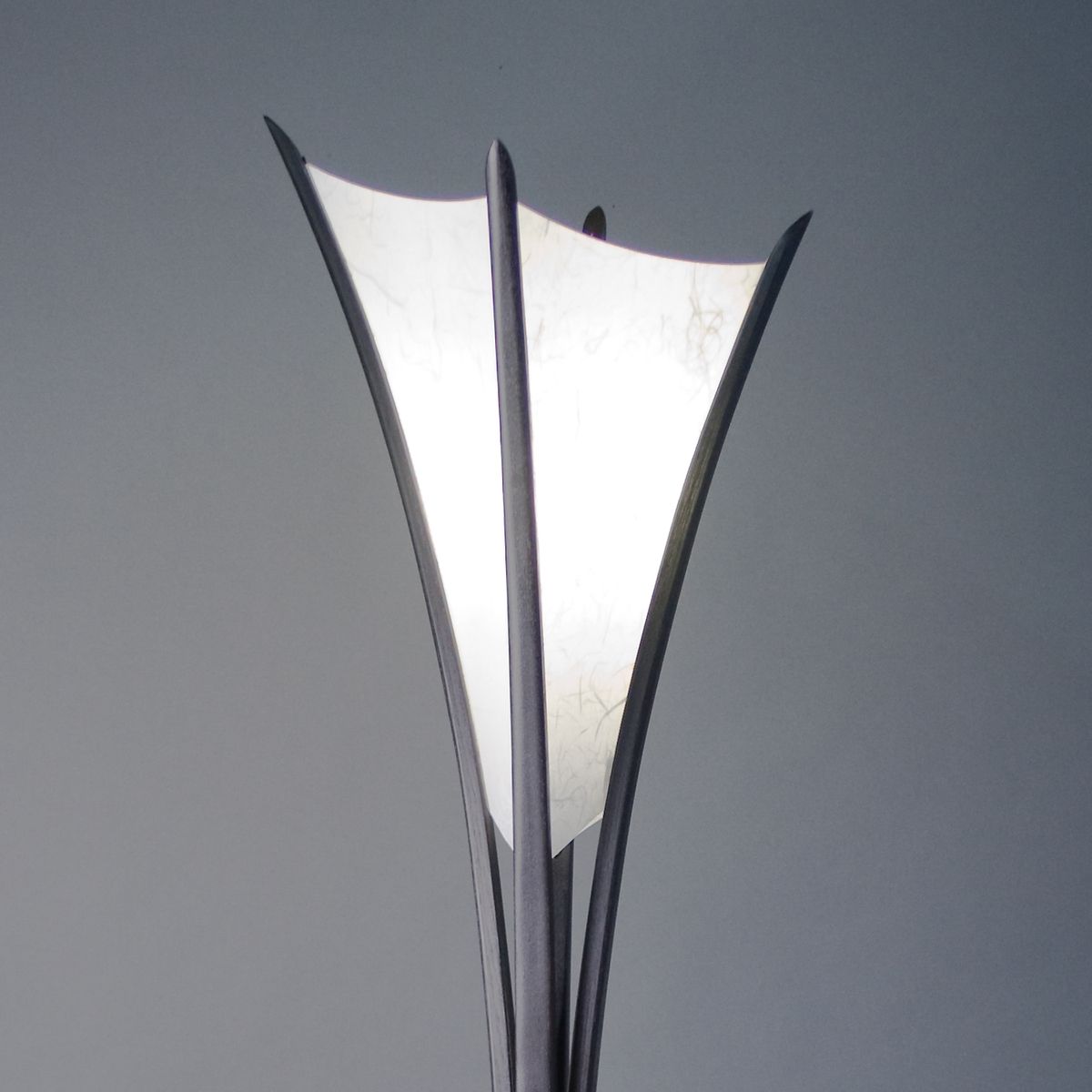 3. Odessa Lamp in Black Made by Michael Mccoy of Castlewerks, Groton, MA
Named after the rare black Calla lilly, this lamp is described by its maker as feminine with an aura of majesty. We'd say this is the perfect way to shine a light on your sophisticated interior. We chose this lamp for its graceful lines, which are echoed in the structure of the Bubinga chair and the original print textile.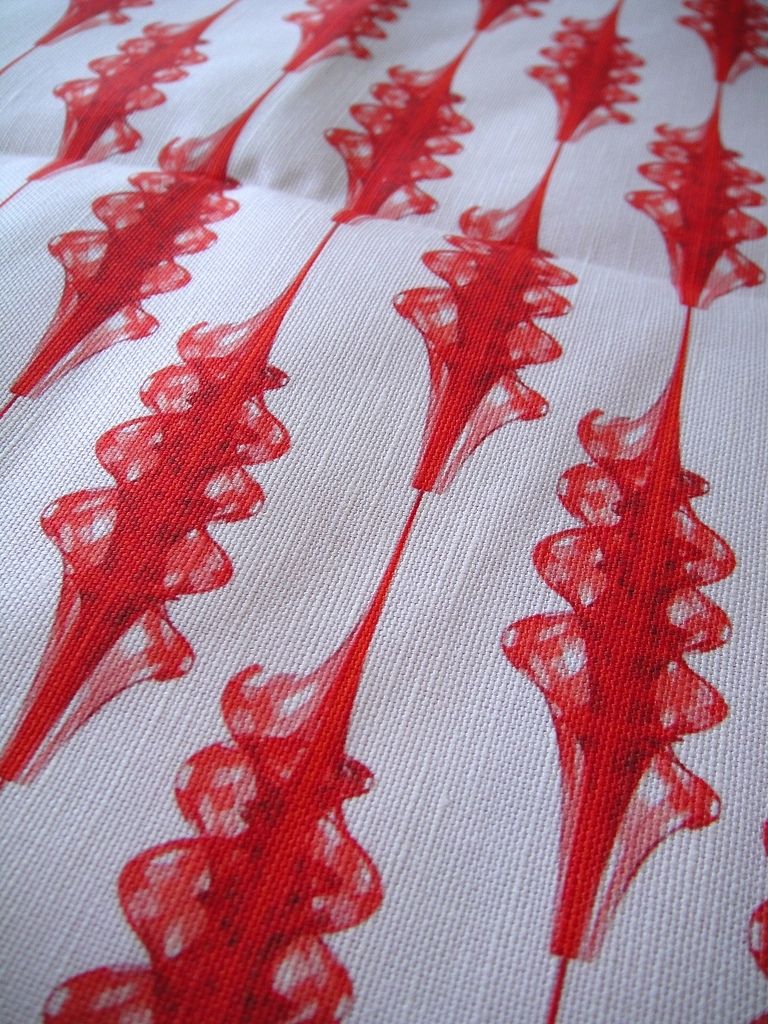 4. StaceyJoy Elkin Original Textile Made by Staceyjoy Elkin of RedLipstickDT Textile Design Studio, Detroit, MI
Speaking of that original textile, we chose it for this space because of its color, and the interesting geometries in its pattern. This textile would be a good choice for throw pillows. If you were looking for high impact, you could use it for drapery… particularly in an otherwise neutral room without an existing focal point.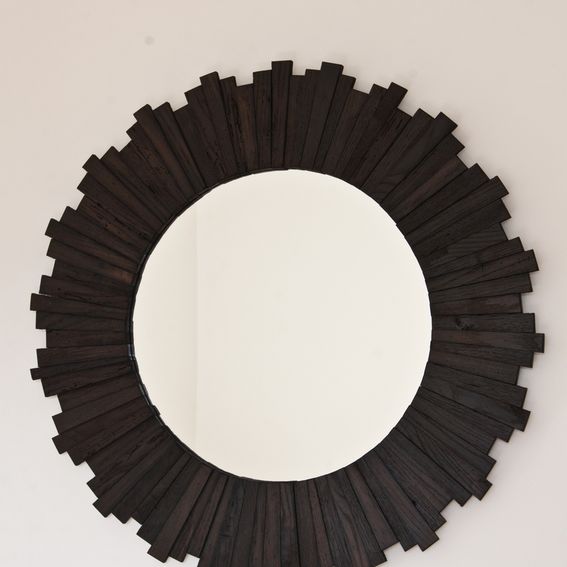 5. Sunburst Mirror Made by Craig Forget of Carpenter Craig, Windsor, ON
We always try to put some reflective or shiny elements into a space; it adds energy and enriches the viewpoints. This mirror's dark reclaimed wood is beautiful. The lack of uniformity in the lengths and widths of wood keeps this mirror from being at all ordinary.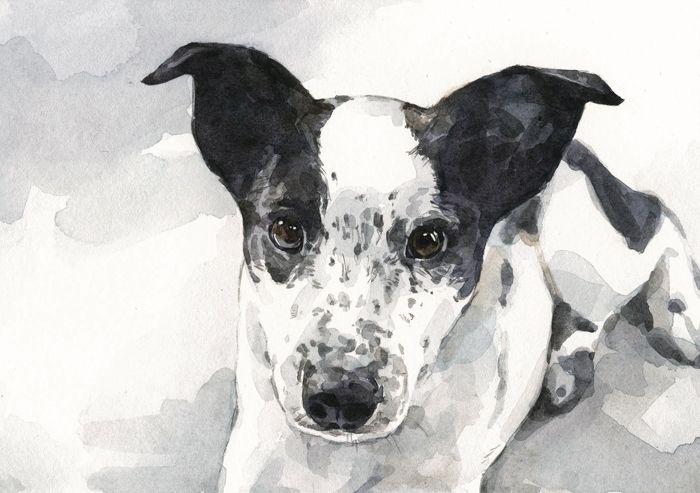 6. Custom Dog Portrait by David Scheirer Made by David Scheirer of David Scheirer Watercolors, Woodbine, MD
Whenever possible, we work with our clients to either unearth from their collection or procure for them a unique piece of art to showcase in their room. And giving your special someone a surprise, custom portrait of your beloved pet, home or vacation spot seems to us like brilliant stroke for this year's Valentine's Day gift!
Find Red Door DesignWorks on the Web
Each Friday on Facebook it's RDDW Music Friday. In honor of February 14, here's the ladies' Valentine music pick especially for Custom Made: