About Claire Paquin & Clean Design
Claire Paquin founded Clean Design in 2008 when she left her 11-year long career as a convertible bond salesperson on Wall Street. Since then, Claire has established herself as the go-to designer in Westchester County. Her long-standing interest in design and decorating, space planning, and the decorative arts fuels her passion for the business. Claire feels that good design is an integral component in loving your home and being happy in a space.
Clean Design is an award-winning, full service interior design firm, focused on creating interior spaces that are elegant, vibrant, and livable. Clean Design was founded with a vision of bringing a youthful freshness to residential design.
Clean Design helps clients to achieve a personalized, cohesive look that reflects their individual aesthetic and functions for their unique lifestyle. Our signature interiors are clean, comfortable, and beautiful, with spaces characterized by fresh, modern touches that complement classic style. We view the design process as collaboration between the homeowner and the designer and are committed to making the final product stylish, functional, and affordable.
Claire's Picks from Current Artisans on CustomMade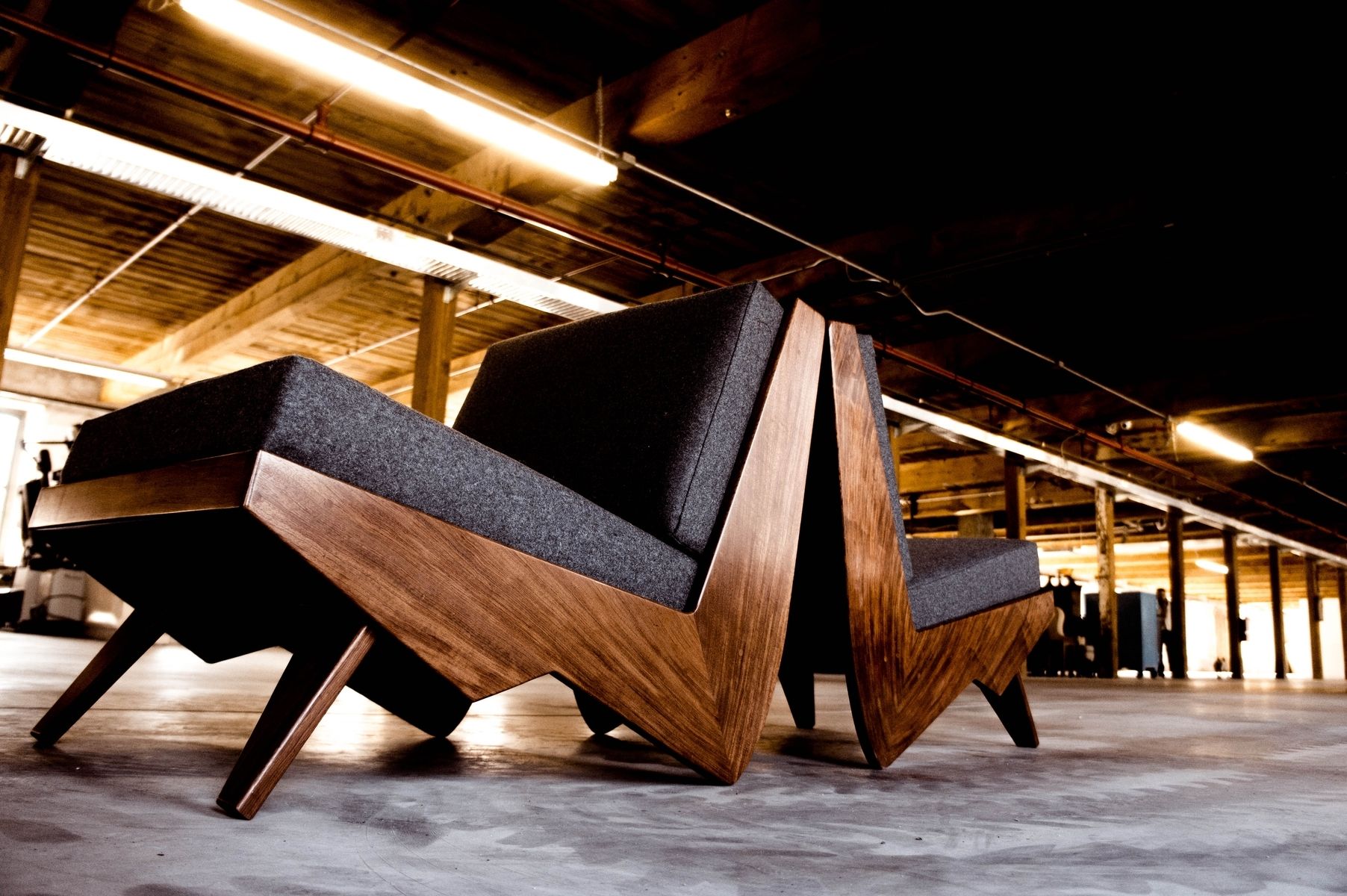 1. Bubinga Lounge Chairs Made by Brian and Andrew VanVreede of Bucks County Craftmasters, Newtown, PA
Based off of the Richard Neutra Boomerang chair, these stunning reproductions will be the eye-catching element in any space. The architectural wood frame adds a contemporary flair, and to top it off these chairs are comfortable!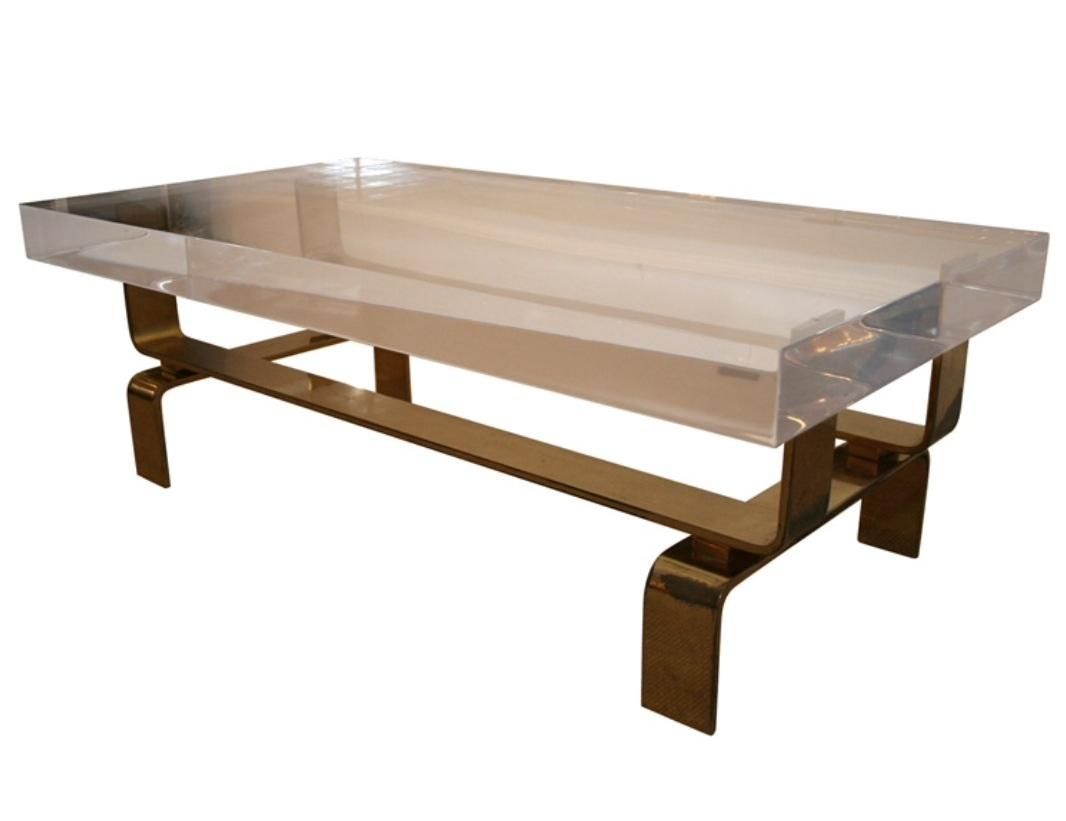 2. Modern Brass And Acrylic Coffee Table Made by Kevin Foley of Gearhead Originals LLC, Murphy, TX
Acrylic is the perfect material for a cocktail table — its durable, timeless, and neutral. Paired with polished brass, this cocktail table will add a glamorous touch to any space, transitional or modern. Brass has definitely made a comeback and is here to stay.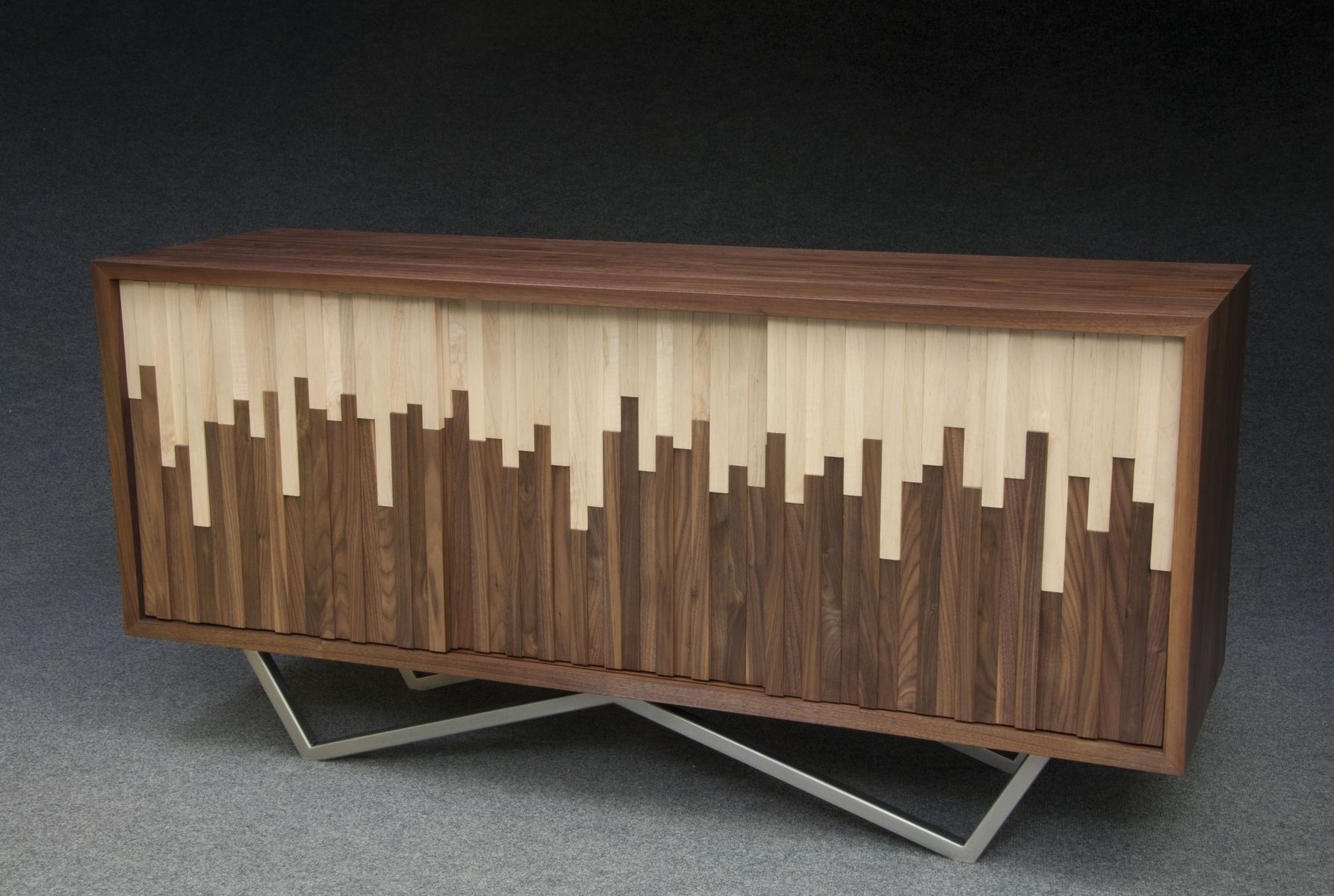 3. Wave Credenza Made by Benjamin Rosenberg of Modernist Woodworking and Furniture, Asheville, NC
The intricate "wave" pattern on the doors is what makes this credenza one of a kind. Strips of walnut and maple are applied to create a contemporary design that mimics a stereo equalizer. This credenza would be a great storage solution for any living room, dining room, or bedroom. It's playful while still being sophisticated.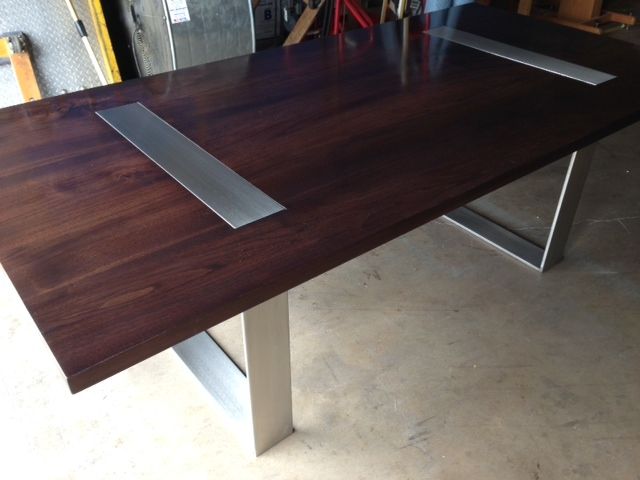 4. Walnut And Stainless Steel Table Made by Kevin Foley, Gearhead Originals LLC
The steel peeking through the walnut slab top makes this table — it's unexpected and yet seamless. The two elements complement each other perfectly — warm and cool, natural and man-made — they live together in this table harmoniously.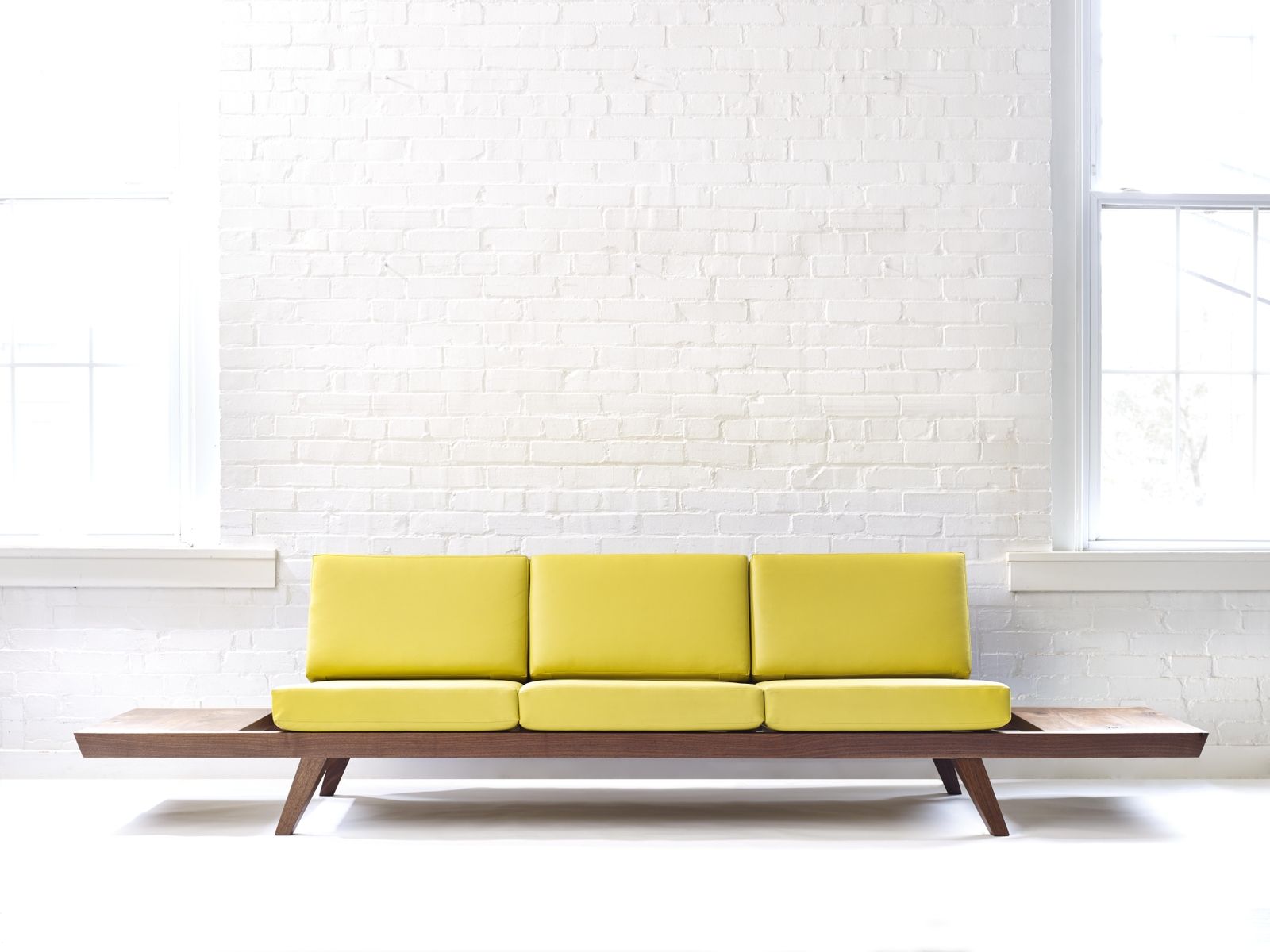 5. Mid Century Modern Sofa – Couch With Ottoman, Black Walnut Side Tables, And Custom Upholstery Made by Anthony Becker of Wake the Tree Furniture Co., Lebanon, PA
This midcentury style sofa is not only beautiful, but also functional. The extended base adds a surface that can double as a side table or extra seating when entertaining. This sofa has crisp, clean lines and would be the perfect addition to any modern space.
6. 36 Inch Branch Chandelier Custom Lighting Project Made by Rebecca Zhukov of Providence Art Glass, Providence, RI
This chandelier is a must have! It is funky, contemporary, and abstract. The chandelier features asymmetrical, hand blown glass globes that add to its sense of whimsy. With the option to have the structure in nickel, bronze, or black, and the glass globes blown in any color, this chandelier can fit in any décor.
Find Clean Design on the Web