About Gina Baran
Gina is a Boston based Interior Designer. Her love for interior design started when she was just a little girl. Constantly changing around the furniture layout and updating the paint colors in her childhood home, her family knew her passion for home design and decor. After a career in the corporate world, she took a leap and followed her passion and dreams. Her drive and love for the art of design has developed into a career as culmination of her formal interior design education and practical experience in the interior design industry. Gina's style is diverse with special affection for transitional design mixing modern elements with timeless style.
Gina's Picks from Current Artisans on CustomMade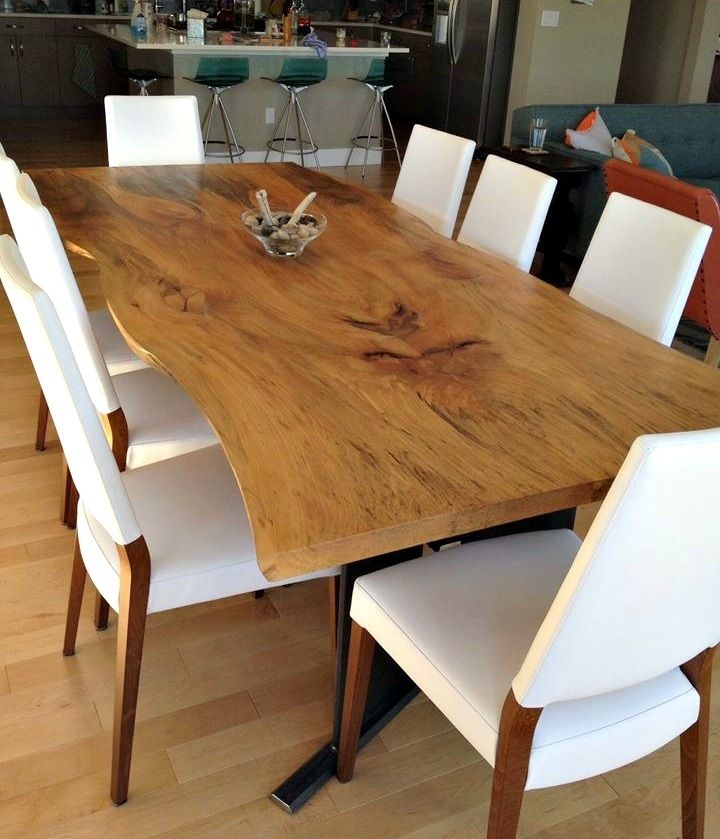 1. Book Matched Sycamore And Steel Dining Table Made by Donald Mee of Donald Mee Designs, Indianapolis, IN
Dining tables are so versatile. While designing a room I use them as their traditional purpose of being a place to sit and eat meals at but I also love using them in unconventional ways. Dining tables like this gorgeous wood and steel combo are great for a less formal eat in kitchen but also perfect for an office space as a relaxing option to a conference table. This table is very versatile and can be used in multiple décor styles from a country setting, traditional and even in mid-century modern. I was immediately drawn to this table for it's texture. The perfect mixture of wood and metal.
2. Custom Large Letters Made by Niti Parikh of Happycardboards By Npstudio, Berkeley, CA
Initials and lettering are becoming very on trend when decorating. I love the look of a great gallery wall of photographs in mixed size frames with a few unexpected pieces thrown in like a large initial letter. My husband and I had a large letter B at our wedding that guests signed instead of a guest book and we have it hanging on our wall so we will always see it.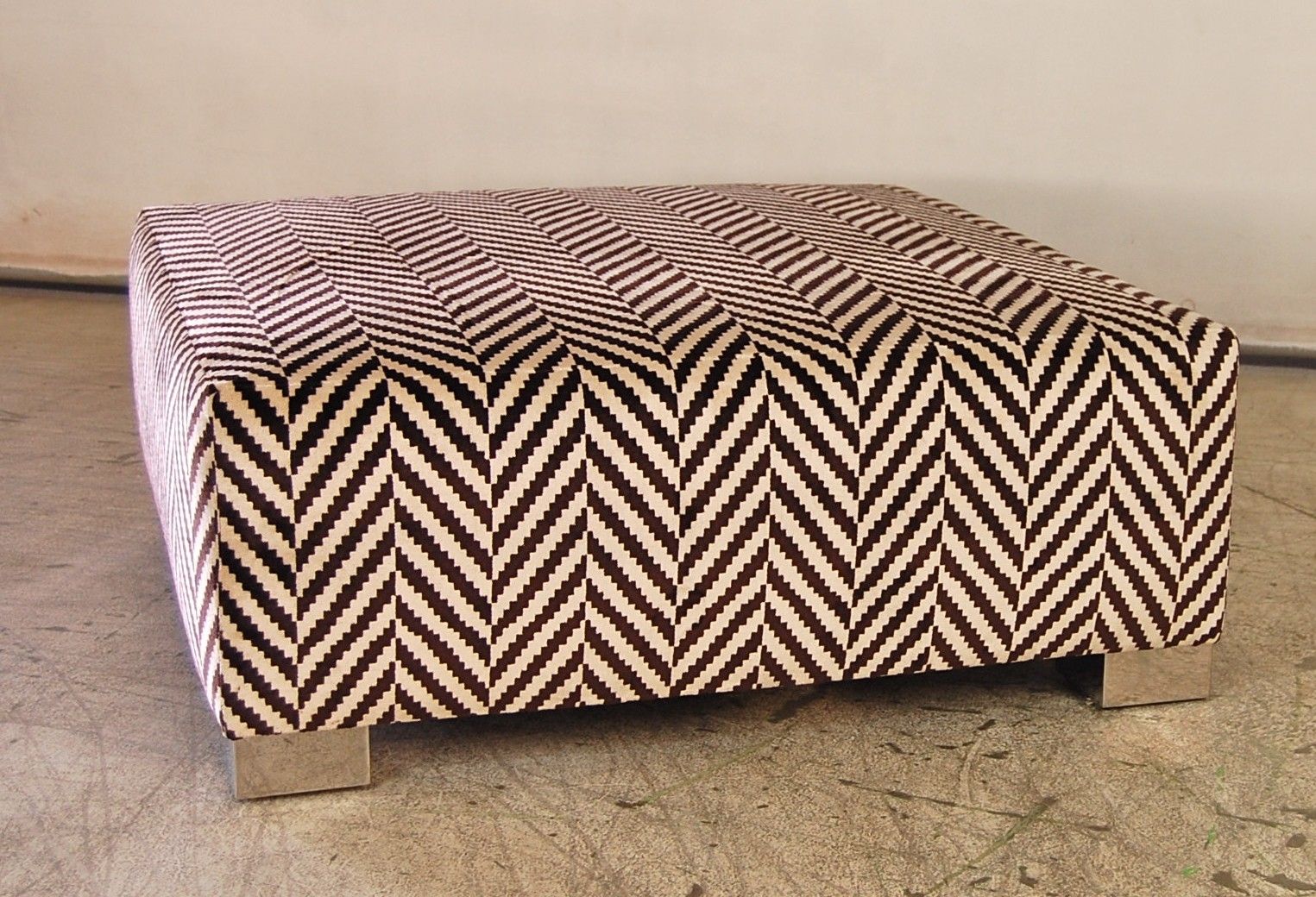 3. Contemporary Ottoman Made by Mark Erwin of Pacific Mfg. Co., Phoenix, AZ
This black and white herringbone fabric would add a punch to any room in your home. I personally would style this stunner in a living/family room with a metal tray on top (to match it's feet of course) or even styled near a closet as a place to sit and take off your shoes.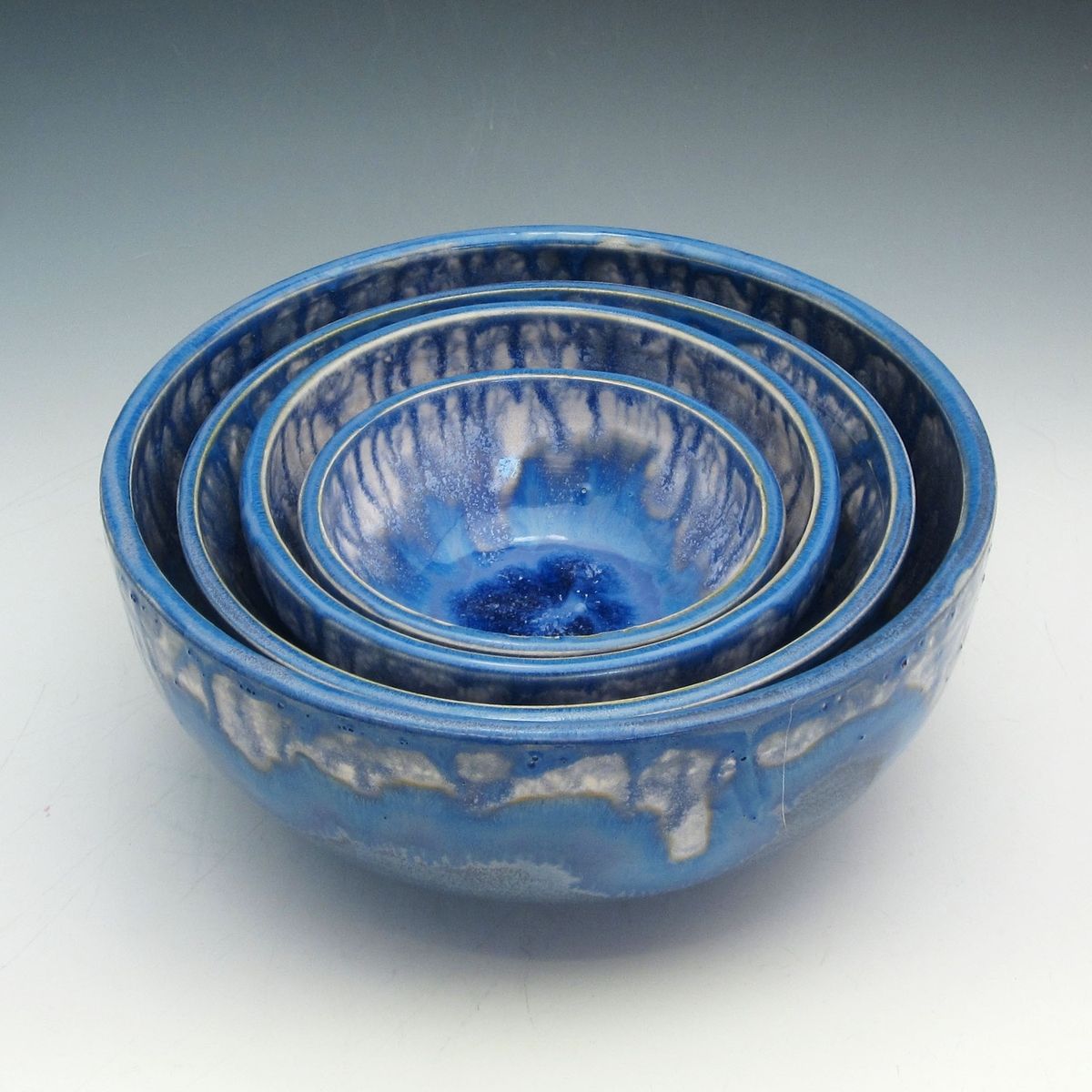 4. Blue Pottery Nesting Bowls Made by Meghan Howard of Tulane Road Pottery, Columbus, OH
These beautiful blue nesting bowls would add so much color to your kitchen. I love how the blue and white mix to give a bit of a lavender tint and they remind me of the beautiful colors of the Atlantic Ocean. These are perfect for not only mixing food but serving as well and are a gift anyone would love to receive. I know I would!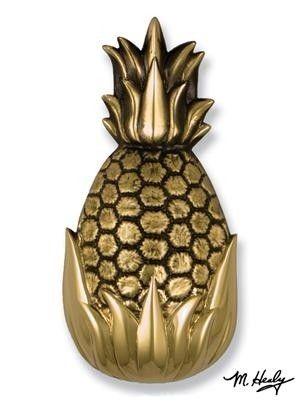 5. Brass Hospitality Pineapple Door Knocker Made by Michael Healy Designs, Manville, RI
Pineapples signify hospitality and mean "welcome" so what a better way to welcome someone into your home than with this beautiful brass pineapple door knocker. I am immediately drawn to the texture and raised effect in the detail of this piece.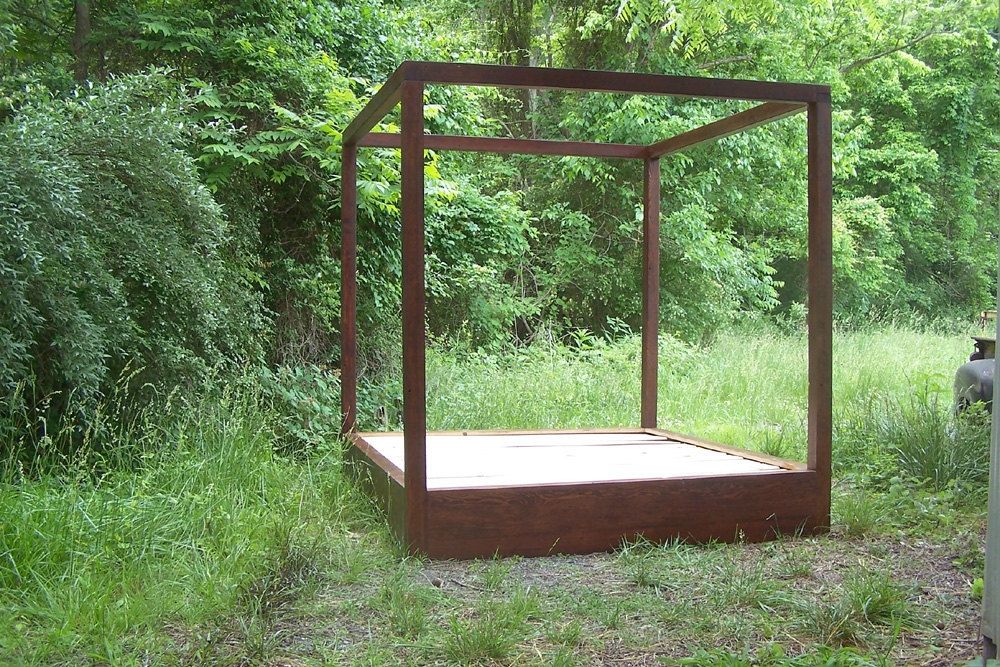 6. Modern Style Four Poster Platform Bed From Reclaimed Wood Made by Mike Schmiedicke of The Strong Oaks Woodshop, Front Royal, VA
Who doesn't love a great statement piece? One that says "wow" when you walk in the room? That is what this modern four poster bed does for me. I believe that a bed is one of the most important investments you can make in your home. This bed can fit all décor styles and is full of impact. I especially like the wide base and wood tone.
7. Handmade Stoneware Vase With Celtic Knot And Checkered Pattern Made by Neale & Anna Lasalle of Clay With Me, Ellsworth, ME
Fresh flowers are an instant way to give your home a pop of color. This black and white stoneware vase is perfect to showcase flowers. Whether you prefer pink roses or yellow Gerber Daisy's this vase will make them look beautiful. I was immediately drawn to the Celtic and checker print and it's adorable shape.
Why I Chose these Pieces
I am born and raised a New England girl and although I have never lived outside of Massachusetts I feel that being a New Englander I am constantly mixing décor styles. I love the sophistication of traditional design that you always see around this historic city but I am also drawn to more modern elements.
Since the day I started my interior design company in 2011 I have never stopped learning and growing as a designer. I find my best work comes from taking risks and chances and really following my intuition. Adding elements and creating texture in a space is very important to my design style. Interior Design to me is not only a great esthetic but also, and more importantly, a feeling.
In my designs, no matter what style décor, I want my clients to get that feeling.
The pieces I selected are all pieces, that when added to a room will complete the room in it's own way. Pieces that ten to twenty years from now you will still love and treasure.
Find Gina on the Web