About Hillary Kaplan and Miriam Silver Verga
Hillary Kaplan and Miriam Silver Verga opened their firm Mimi and Hill in 2011 after careers in fashion design and interior design publishing. With their combined backgrounds they were posed to burst into the interior design world. Their fresh take on interiors has earned them a quick and successful start. Invoking elements of classic tradition and irreverent style has created layered fresh interiors that radiate measured good taste, high style and unpretentious energy. Their unique approach as partners balances a room with carefully collected vintage pieces, custom items made for your living space by skilled artisans and affordable accessible items purposefully curated to reflect the homeowner's style.
With so many exciting offerings on CustomMade, we have chosen to do a round up of our favorite tables. Tables are often the pieces for which we are looking for specific sizes. Working with these artisans to create the perfect piece at the perfect size is dreamy and just what our clients often need.
Hillary and Miriam's Picks from Current Artisans on CustomMade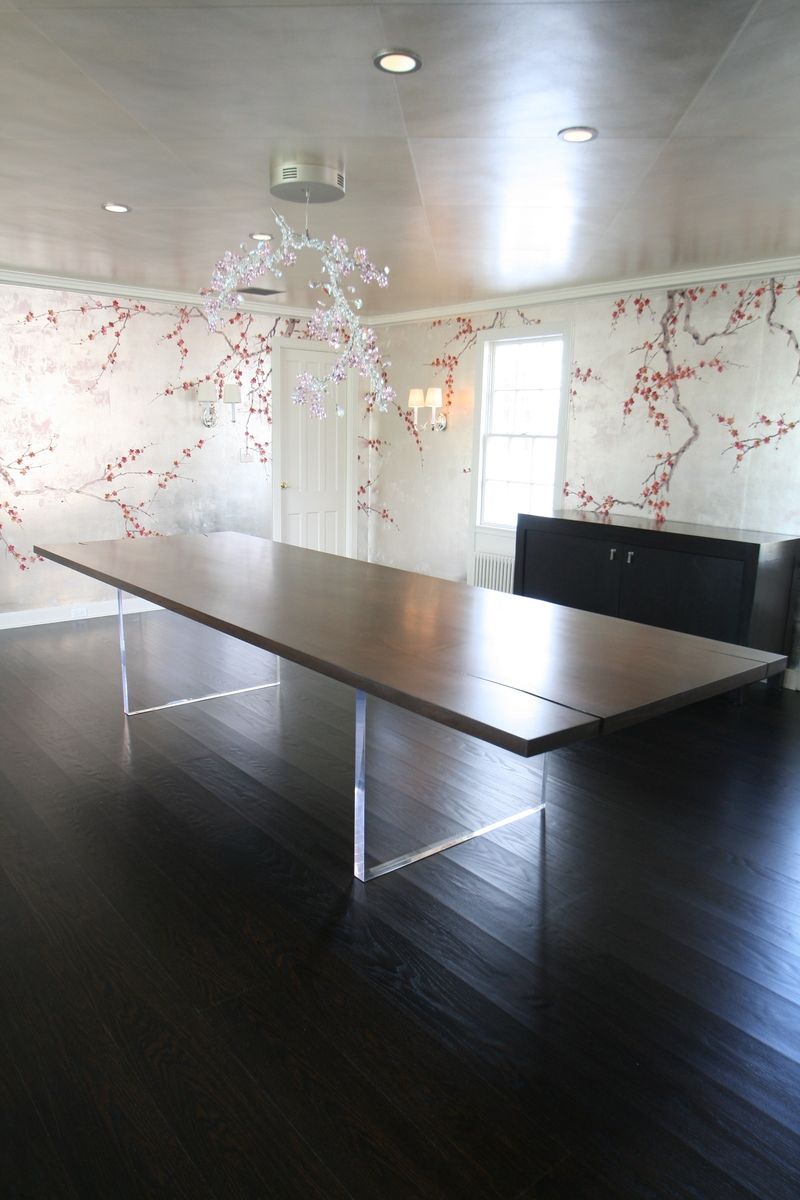 1. Walnut Slab Dinning Table Made by Jeffrey Carter of The Westmount Group LLC, West Haven, CT
This table is perfect for a room needing a balance of modern. It solves the problem as well in a busy room when too many legs are showing. We just used a similar one in a kitchen open to a great room at the beach. Our client was in love!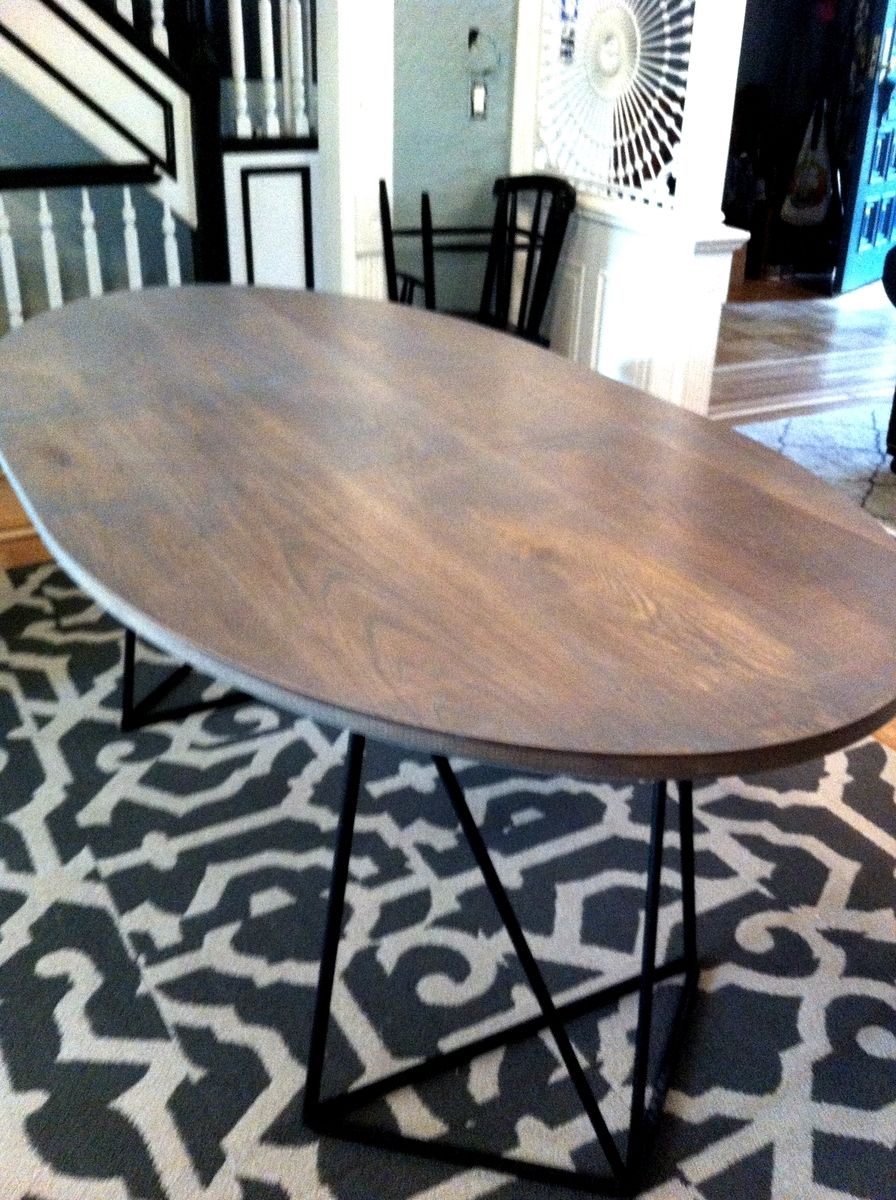 2. Oval White Oak Extension Table, Handmade Hardwood Furniture Design Table Made by Shoshi Golub of Zan Doors LLC, Brooklyn, NY
Sometimes we need to keep a table small but need the option of going bigger. This white oak table would solve that perfectly. The base adds just a hint of a geometry and the darkness is grounding. White oak is a great alternative to traditional farmhouse styling.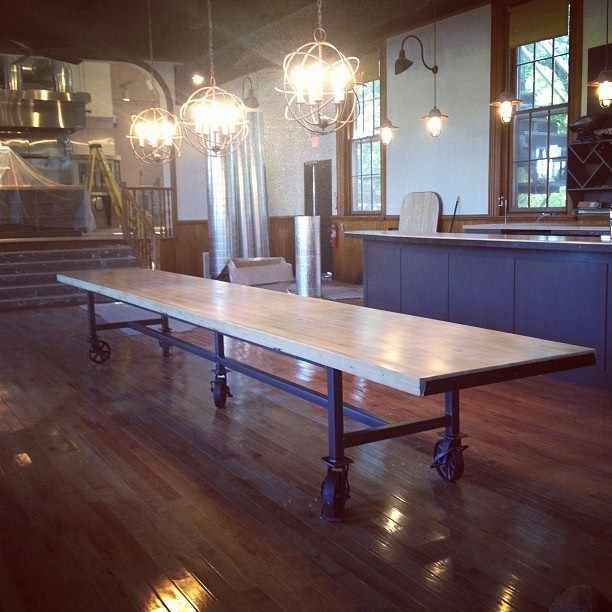 3. Communal Dining Table Made by Nathan Deyesso of Dso Creative Fabrication, Scarborough, ME
Some rooms call for something over scaled. This table, with its industrial vibe, would fill any space. The price is great and this artisan clearly can work in any size. A little bit of Brooklyn!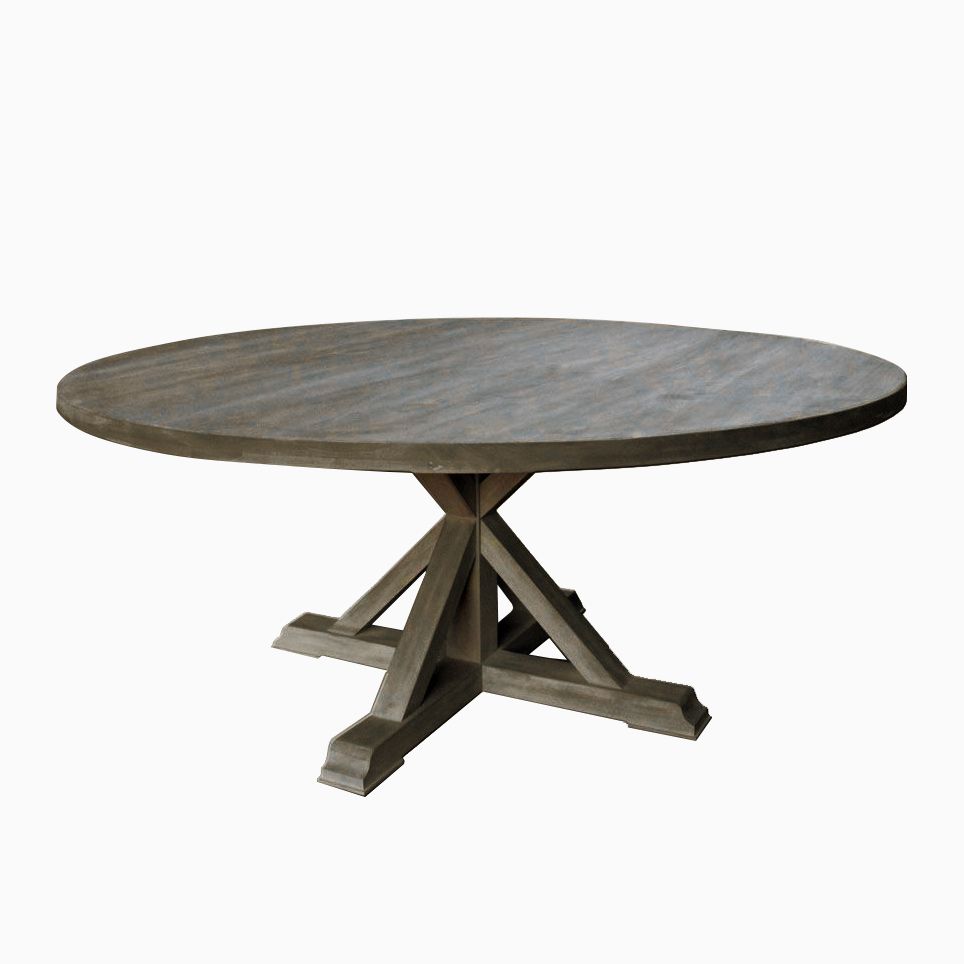 4. Round Dining Table With Trestle Pedestal Leg Made by Anya Kroczewska of Art Design RK, Chicago, IL
This table would be great for a kitchen. It's strong pedestal base is eye catching and perfect for a transitional space. We love the greige finish as well. Kinda perfect.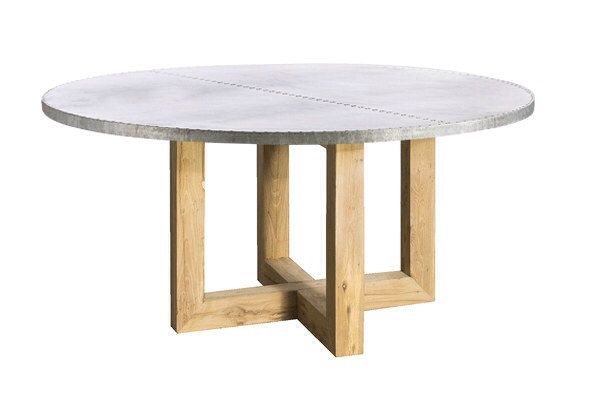 5. Indira Round Zinc Top Dining Table Made by Mohammed Zellou of Kingston Krafts, Providence, RI
Another round option is this sculptural table with zinc top. The base is strong and modern and perfectly balanced.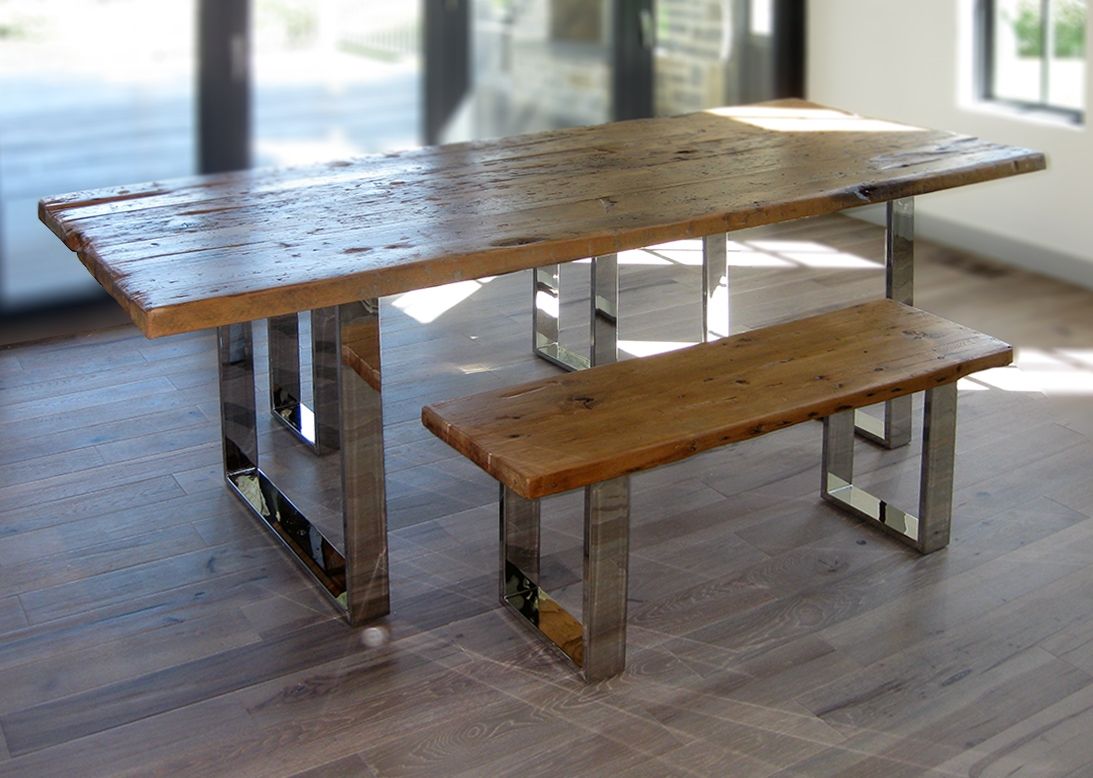 6. Modern Reclaimed Wood Table And Benches Made by Ron Cramer of Abodeacious, Evanston, IL
This last table is a great updated option to the farmhouse table. Check out the bench as well. While we likely wouldn't pair them together, both are exciting to think of for more casual spaces.
7. Brass Console Base Made by Douglas Werner of Oblik Studio, Brooklyn, NY
We also found some great occasional tables. Researching is our mad passion as designers and we just couldn't stop. Look at this amazing base for a console. We imagine topping it with a slab of marble from our local stone yard. Brass is everywhere and this table would look great in an unlaquered brass though it's shown here in an antique finish. But these artisans love custom requests!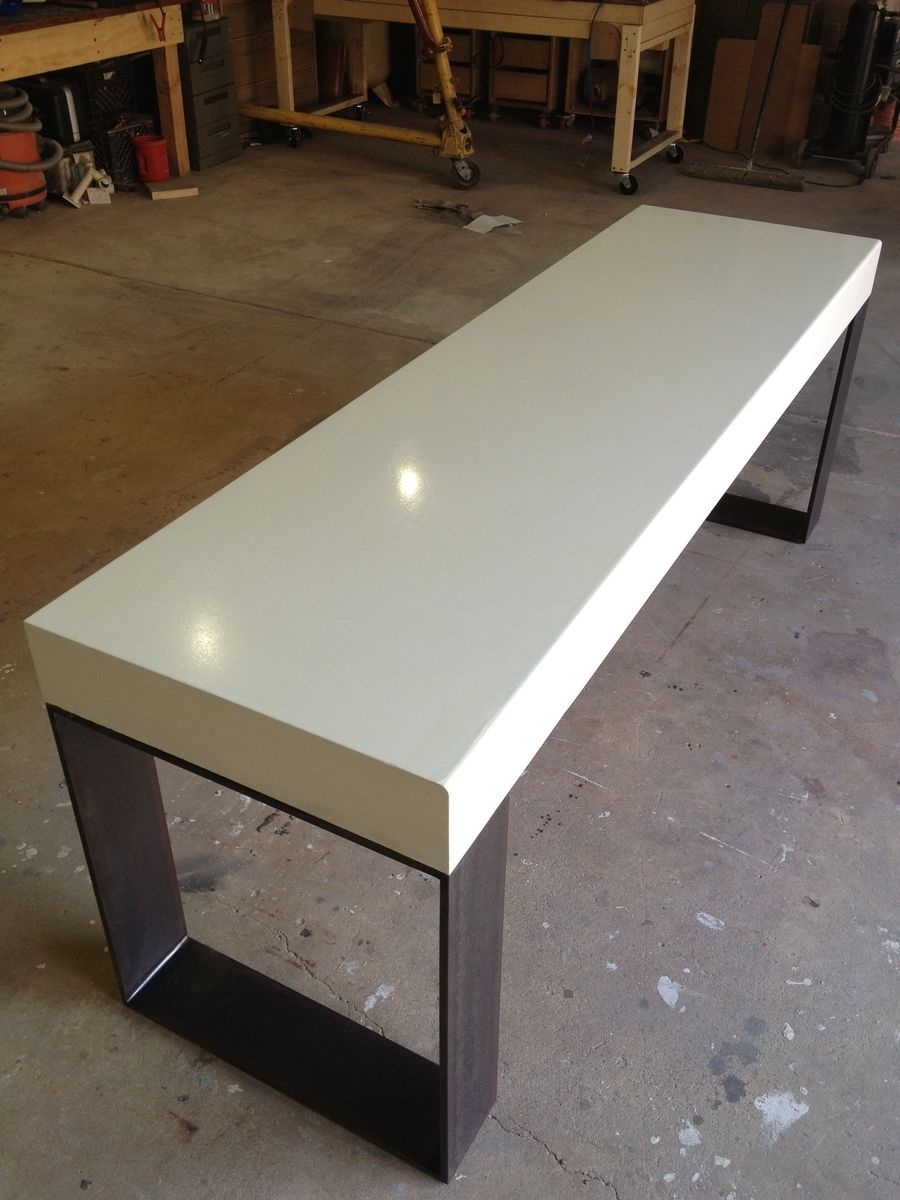 8. Concrete (Gfrc) Desk W/ Steel Base Made by Crump and Kwash Manufacturing LLC, Baltimore, MD
Another great console is this concrete one. Look at that thick slab. It is such a strong and masculine statement. Some rooms need a solid piece like this. Actually any room could use this piece. We love the tactile quality of cement.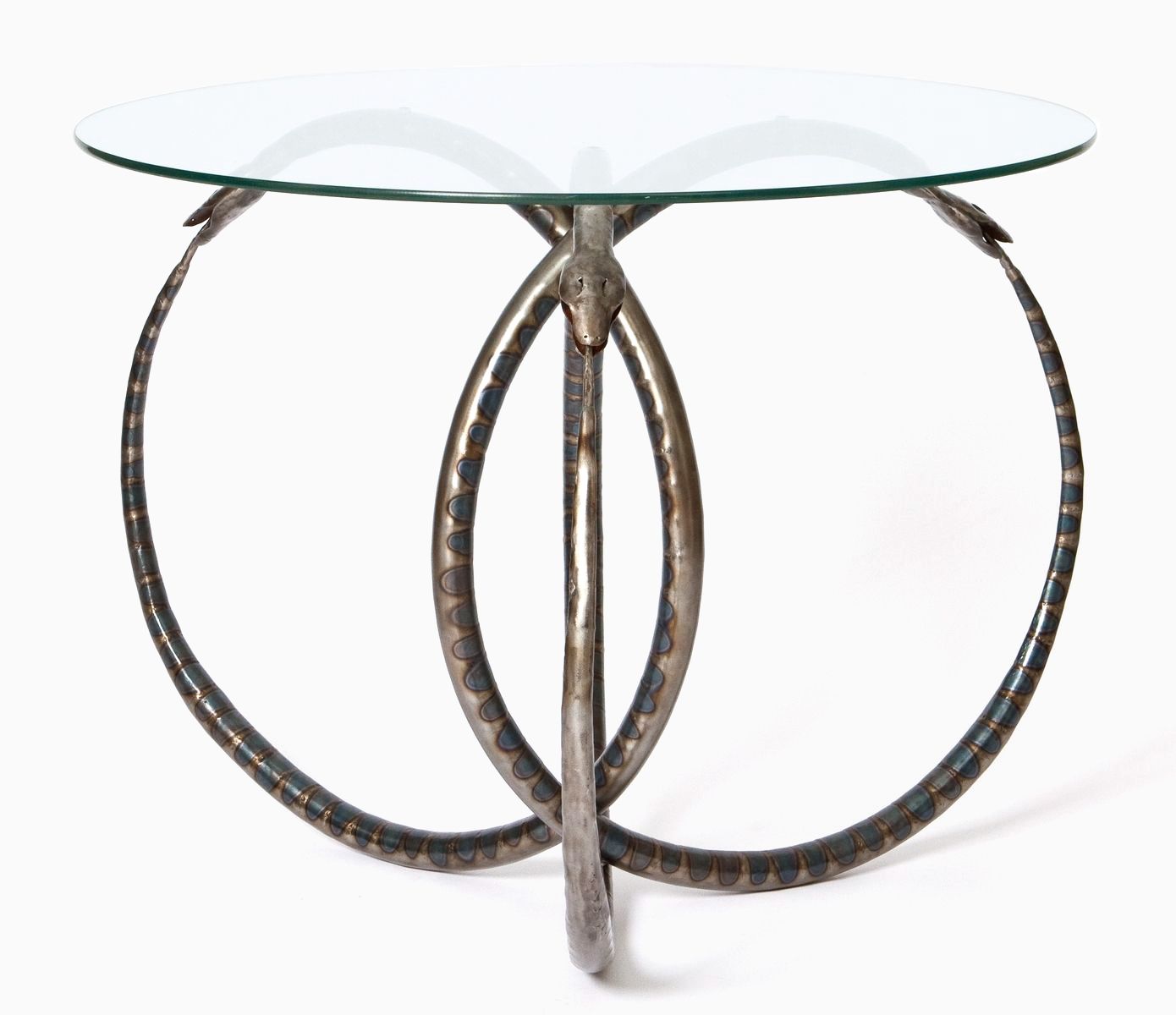 9. Triple Return Table Made by David Gonzalez of David Gonzalez Sculpture, Portland, OR
Snakes were all over the runway this season in jewelry. Why not add a little of that rock star glamour to our homes? This amazing table would be great in a shiny brass as well and smoked glass on top. Meow!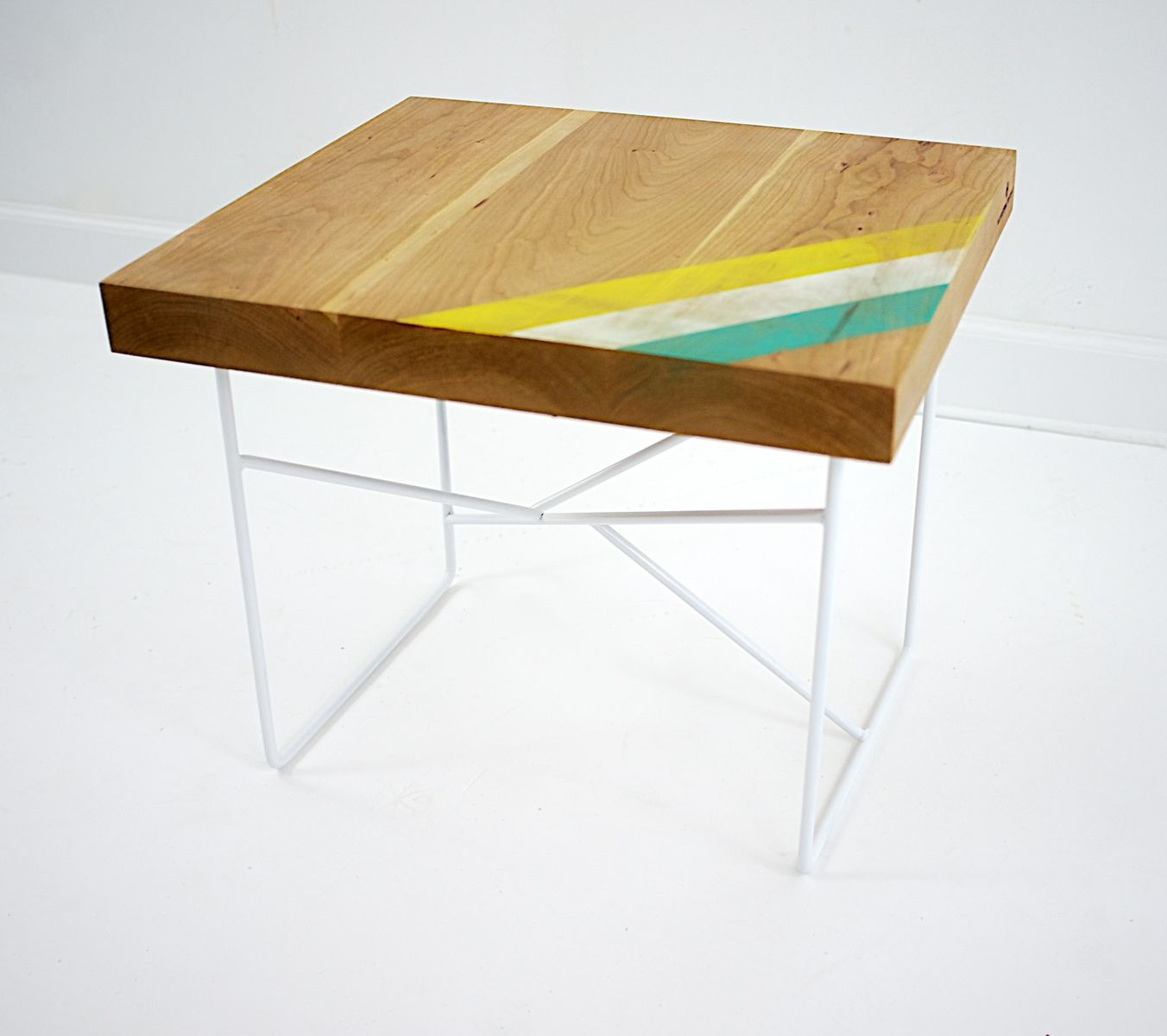 10. Cherry And Steel Rod Sidetable Made by Robert William of Moderncre8ve, Cleveland, OH
This table is adorable! Everything he makes is actually, but we found the little pop of color on this number irresistible. Kinda loving him and his tables!
11. Mid Century Inspired Ash Desk Made by Austin Robbins of Flint Alley Furniture, Middletown, PA
And now to finish out we have a couple desk options. The first is a great clean option. We could see this in a bedroom or behind a couch. Check out the great brass hardware. They got it all right on this and the price point makes it an easy decision.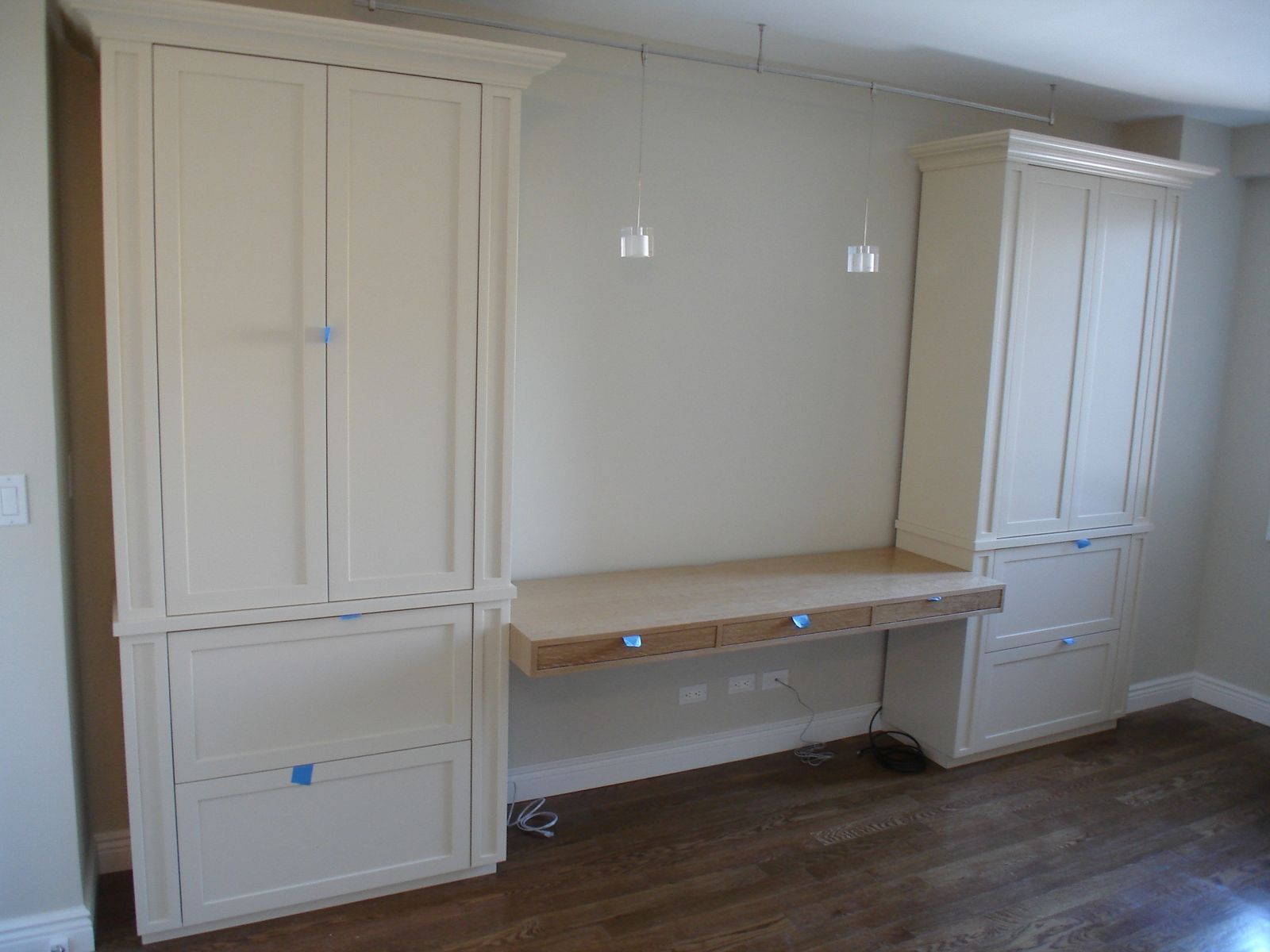 12. Desk And Cabinets Made by Charles White of Boerum Hill Joinery, Ridgewood, NY
In many of our projects we get to take on a home office. Being able to customize a solution that hides as much clutter as possible is what our clients are looking for. We love working with skilled carpenters such as the following to solve solutions. Hillary will draw just what we are looking for and we bid it out to carpenters such as this.
13. Cabinet Hardware Made by Stewart Smith of Stewart Patterns, Hamburg, ON
Finishing off our custom designed case goods with jewelry like hardware is what makes our custom pieces so special. We can't wait to find the right project for these.
We hope you enjoyed our round up as much as we enjoyed finding all these amazing pieces made by hand with love. I mean, it's obvious right?! We see some great partnerships in our future.
Find Mimi & Hill on the Web